---
The final weekend in the Premier League season has arrived and Liverpool are one win away from a place in the Champions League.
It's perhaps the fact that opponents Middlesbrough have already been relegated that Reds supporters are entering the contest so nervous and unsure as to what to expect. If Liverpool's season so far is anything to go by, it could prove to be an end of season decider that sees fans board that familiar emotional roller-coaster.
The Reds can secure an opportunity for this club to compete in Europe's elite competition for only the second time since 2009 and, in turn, make significant progress under Jurgen Klopp. It's time for the players to finish the job and ensure they achieve what so many emphatic performances throughout the season mean they deserve.
Last weekend's 4-0 thrashing of West Ham was the perfect boost and reminder of what these players are truly capable of. Bring that same composure to Anfield, that same focus and that same conviction and Klopp's men should have no problem consolidating an all-important top four spot.
The last time we see Sturridge?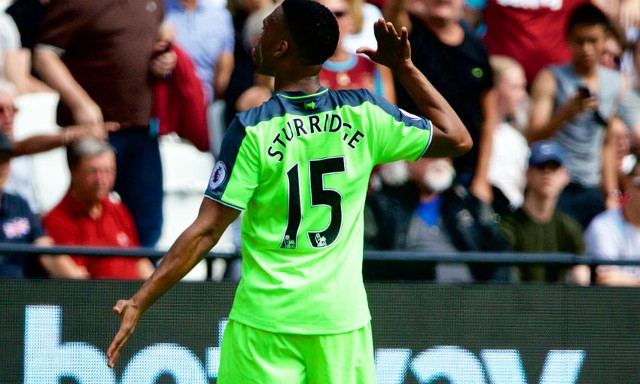 Seeing Daniel Sturridge in inspired form against West Ham made it all the more difficult to comprehend the fact Sunday's game against Middlesbrough could be his last in a Liverpool shirt, if it does turn out he is set to leave in the summer. He reminded all of his place as one of Liverpool's elite players and with one performance sparked debate over whether the club would be making a costly mistake by letting him leave. Last week was a frustrating demonstration of just how influential he could be were he able to stay fit for prolonged periods of time. While there remains suggestions that he could depart when the transfer window opens, Klopp's recent admission that Sturridge does have a future at Liverpool hinted at the idea he could yet stay at Anfield. His future aside, the striker promises to be key in breaking down an inevitably packed defence and helping drive his team to a crucial three points.
Firmino or Origi?
The possible availability of Roberto Firmino could well give Klopp a selection dilemma to deal with in terms of deciding whether to opt for the Brazilian or whether to keep his faith in the exact same starting eleven that punished a lifeless West Ham. The 25-year-old missed last weekend's trip to the London Stadium due to injury but could be back to play a role this weekend. Sturridge's standout display makes it likely that Divock Origi, if anyone, would drop out of the team to make room for Firmino. Regardless of who starts, there is a strong chance Klopp will stick with two up top with Philippe Coutinho again adopting a central role. If he doesn't start, he is a valuable match winner to have on the bench.
Form at Anfield…
If Liverpool are to confirm a place in next season's Champions League tomorrow, they will have to put an end to a three game winless run at home. The team's Merseyside derby triumph was their last victory at Anfield with draws against Bournemouth and Southampton and a defeat to Crystal Palace following since then. The admittedly minor record represents a potential mental obstacle to overcome but also a useful lesson in what the players must improve on as well as what they must be prepared for in terms of a reserved and organised defensive approach from their opponents. It will be a test of character and invention and the type of game that could see Liverpool's adjusted formation prove key. Time to be brave for one final time this season, Reds.
SEE MORE:
Anfield great commends Emre Can for refusing to take the easy option