---
The satisfaction amongst fans that Liverpool are eyeing up the same names as other top Premier League sides somewhat stops when the club falls behind in the pursuit of priority targets.
Southampton's Virgil van Dijk has been identified as the club's main summer target and the man the Reds are prepared to break their £35million transfer record for.
A deal could be put into doubt, however, by Manchester City with Pep Guardiola preparing to offer a £100million deal for the Dutchman that the club believes will fight off both Liverpool and Chelsea, according to Gary Jacob and Paul Joyce of The Times.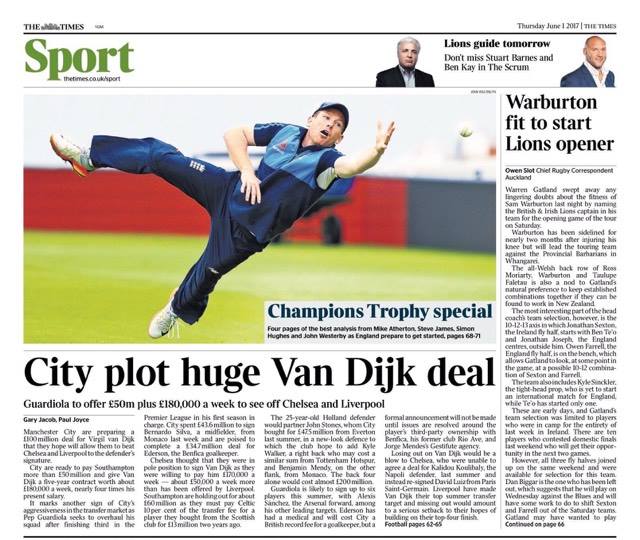 City are set to offer Southampton the same £50million fee that Liverpool are prepared to pay, but also £180,000-a-week, which is £60,000 more than the Reds were planning on offering.
The news arrived shortly after it had been confirmed that the club had pulled out of the race for Fulham left-back target Ryan Sessegnon with the teenage starlet now set to move to Tottenham.
It seems the Saints hierarchy are still holding out for £60million for the defender, which would admittedly still be within Liverpool's reach given the record transfer budget Klopp will have at his disposal.
To miss out on a man who, for so long now, has been Liverpool's main target would be a disappointing setback at such an early stage in the transfer window. That said, we would rather miss out sooner rather than later if this does turn out to be the case.
As it stands, City very much appear to be leading the race for the 25-year-old.
SEE MORE:
Confirmation new transfer targets will be identified as Liverpool end pursuit of defender