---
One young Liverpool fan clearly missed the memo on the dangers of 'tapping up' the club's transfer targets and didn't hold back when asking Virgil van Dijk whether he would be coming to Anfield.
The youngster was pictured with the Southampton man in Norway, reportedly ahead of a wedding, and asked the defender if he was planning on playing for Liverpool before Van Dijk replied by saying "Yes. We will see," according to Norwegian outlet an.no. Clutching at straws and typing at the same time is some skill.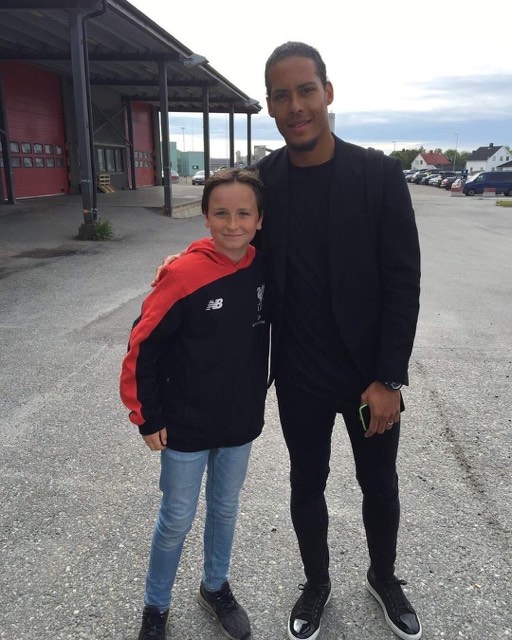 The boy asked if he's planning to play for Liverpool. Van Dijk responded "Yes. We will see."
There's hope! pic.twitter.com/FFLNd1xWAS

— Ol$en (@OlsenSK) June 16, 2017
There seemingly remains a quiet confidence that a deal will still take place to bring the Dutchman to Anfield, despite the club ending all interest in the player after having to apologise for an apparent illegal pursuit.
It promises to be some time before the club sheds light on whether a move for the former Celtic man is still in fact possible with Liverpool-related transfer news having been somewhat limited in recent weeks, most likely in aid of taking a cautious approach following the initial Van Dijk calamity.
The report's unfamiliar source affirms this 'latest news' as something to be taking lightly amidst a teasing and frustrating transfer window.
All eyes, right now, are on whether Liverpool can make lengthy negotiations over a deal for Mohamed Salah worthwhile and finally reach an agreement with Roma for the Egyptian.
SEE MORE:
Kevin Stewart proves admirable self-belief as he defies talks of a departure