---
El Hadji Diouf has once again consolidated his name on the list of players Liverpool fans wish had never been given the opportunity to step foot on the Anfield turf.
To publicly criticise Steven Gerrard in the first place is bad enough, but to continuing spouting nonsense about one of this club's greatest players of all time seems incredibly childish at this stage.
Diouf's jealousy has resurfaced yet again with the former Reds forward taking another petulant swipe at Gerrard for no apparent reason.
"I have no problem with him. He [Gerrard] is a strong character and I am a strong character," Diouf told the BBC.
"'Stevie G' was a very good player. People like him in Liverpool but he never did anything for his country. I am Mr El Hadji Diouf, Mr Senegal but he is Mr Liverpool and Senegal is bigger than Liverpool and he has to know that."
"What Maradona did for his country is what I did for Senegal. I was one of the biggest men at the 2002 World Cup."
SEE MORE:
Ex-Red on why Mohamed Salah's arrival meets a huge need for Liverpool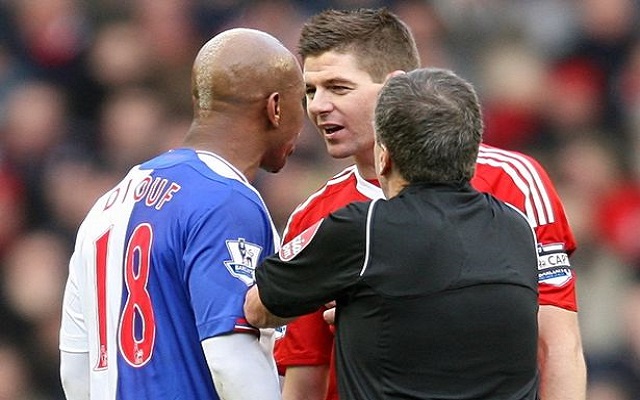 Making comparisons between himself and Diego Maradona serves well as a insight into how highly Diouf thinks of himself.
The likelihood is that Liverpool's legendary skipper will be reading the latest comments with a grin on his face, knowing he doesn't even have to say anything to get on the nerves of his old foe.
Regardless of what he contributed in his playing days, Liverpool supporters will remember Diouf for his controversial antics and regular disputes for teammates.
People might start believing him when claims he has no problem with Gerrard if he ever stopped talking about him.