---
Robbie Fowler has reaffirmed the importance of Liverpool experiencing a productive transfer window in aid of the club's ability to challenge for the title next season.
The club's Fenway Sports Group owners set the tone for a hectic summer by granting Jurgen Klopp the largest transfer budget in Liverpool's history, thereby giving him the resources to construct a squad capable of consistently competing with both England and Europe's top sides.
Legendary striker Fowler believes the £36.9million arrival of Mohamed Salah serves as proof that the wheels are in motion for the Reds to finally lure the kind of elite-level players they need to become Premier League title contenders.
"They are close. I really feel that. But with all their main rivals spending big money, they have to be perfect in the transfer market this summer or it will be another spectacular lost opportunity," Fowler stated in his column for the Mirror.
"For all those fans who are clinging onto every single rumour, every apparent triumph or failure, then I reckon I can offer hope, because what has come out of Anfield so far makes me feel they realise it within the club too."
"They haven't spent much money in the past few seasons, just broke even really. Now they have gone out and spent a club record fee on Mohamed Salah, and then immediately made clear that is not the sum of their ambition."
"But Mohamed Salah is a good start. To me, he looks like a signing where they've listened to what the manager wants, and actually gone out and signed that type of player. He looks to have all the assets that are perfect for Klopp's system, which is a good start. Now for the rest."
SEE MORE:
Jurgen Klopp's January transfer target explains why he turned down Liverpool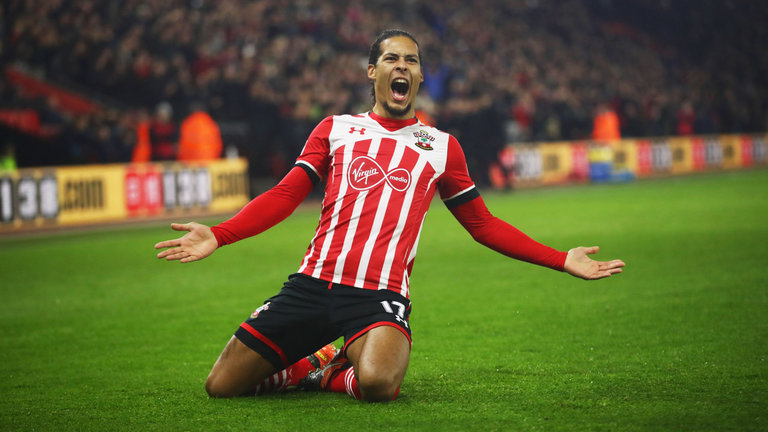 Though there have been a number of standout signings in recent years, fans have been waiting a long time for a summer in which the club brings in not just one but a handful of high-profile names.
That time appears to have now with Liverpool set to kick on from the arrival of Salah by launching official approaches for RB Leipzig's Naby Keita, Arsenal's Alex Oxlade-Chamberlain and potentially Southampton's Virgil van Dijk.
Despite the outcome of Klopp's initial move for Van Dijk, the German proved both his and the club's luring powers when the defender opted for a move to Anfield as opposed to Chelsea and Manchester City.
Similarly, Liverpool's notable spending power promises to give them a great chance of securing Keita given reports that the midfielder is keen on leaving Leipzig and will be available for around £70million.
Times are changing at Liverpool and, after a difficult start, things are in place for the club to make a significant impact in the transfer market.