---
Pre-season football fails to spark the same excitement amongst fans that the return to competitive action does, but it is a period Jurgen Klopp insists he loves.
Liverpool are set to be busy this month with the players readying themselves for not only the new Premier League season but also a crucial Champions League playoff clash, scheduled to take place across two legs in August.
Klopp has welcomed the preparation period as a useful opportunity for new arrivals to get on the same wavelength as their teammates and for himself to experiment, not to mention for each member of the squad to reach full fitness.
"This game is a players' game and the players' game means they need to know what the other guy is thinking," he told Liverpoolfc.com.
"You learn all of this in the pre-season. Of course you learn in the season – you fine-tune – but the better the basis you can create, the better the season will be, 100 per cent."
"I really love the sessions. There should be a 100 per cent difference between the first day of pre-season and the last day. We really want to see big, big progress."
"How it is in pre-season, you have a few little injury issues, if you're lucky, and you already have to be creative with line-ups."
"Then all the players came back and had a completely different fitness level because they had holidays in the last two weeks. It was a big tournament, obviously, in the last summer break."
SEE MORE:
'He's just perfection'- former Red stakes claim to be No.1 fan of Liverpool star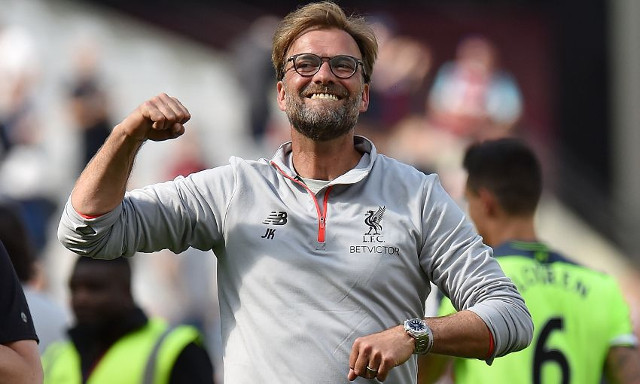 The Reds will return to training on Wednesday ahead of local friendlies against Tranmere and Wigan, before also taking part in the Asia Trophy and finally playing Hertha Berlin before the end of the month.
Klopp's men will then compete in the Audi Cup at the beginning of August followed by the club's final friendly against Athletic Bilbao on 5 August.
The influx of new signings expected to follow the arrival of Mohamed Salah gives Klopp the important job of not only overseeing their transition from one club to another but also working out their roles and determining his strongest side.
It promises to be Liverpool's most intriguing pre-season for some time.