---
Those Liverpool fans on 'Naby Keita watch' have been treated to an exciting yet admittedly bold claim courtesy of a Guinean journalist.
Jurgen Klopp met with the midfielder on Saturday and the Reds will submit an official offer on Sunday evening, according to  Foot224's Amadou Makadj in a series of tweets.
Makadj has also suggested that the 22-year-old will meet with RB Leipzig's president on Monday to discuss his situation.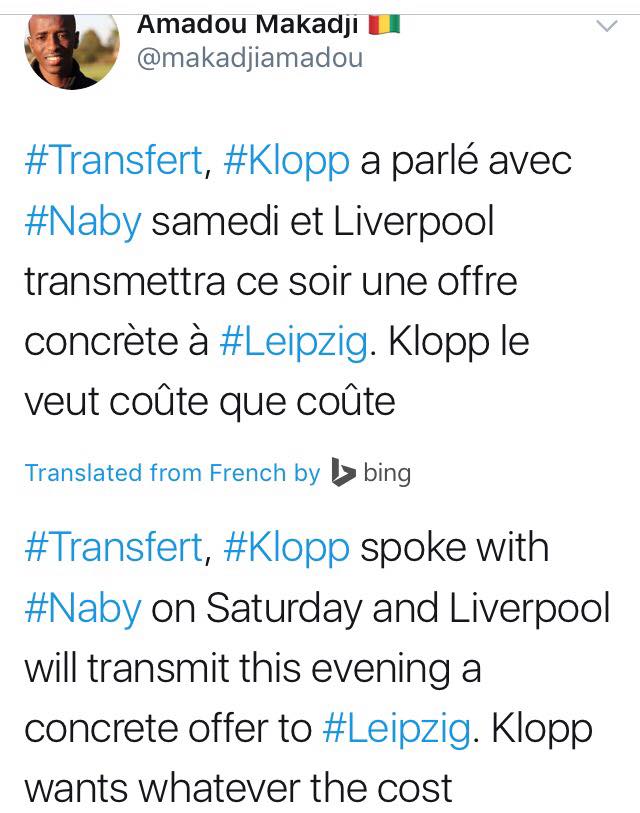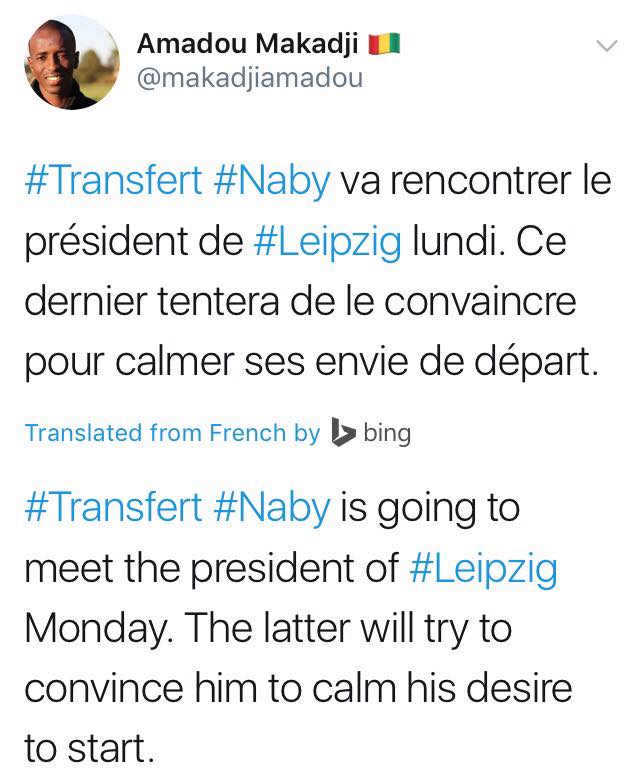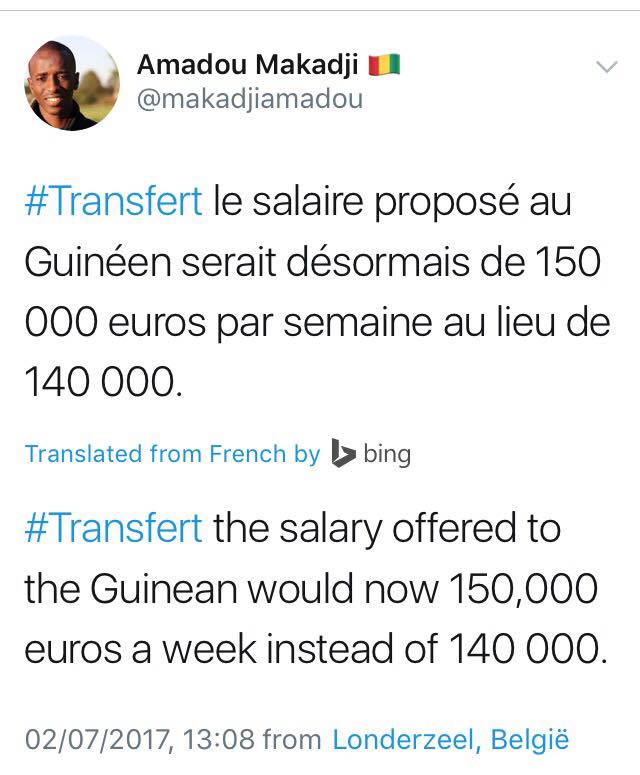 This follows intriguing reports from earlier in the week that claimed terms had already been agreed and that Liverpool were in the process of agreeing a deal for Keita.
Leipzig have put a £70million price-tag on the Guinean although they seemingly remain intent on keeping hold of one of their star players.
With sources in Egypt proving to be reliable during Liverpool's pursuit of Mohamed Salah, it's no surprise that a lot of fans have taken note of developments coming from Keita's home nation.
Conflicting reports mean supporters also good reason not to get too excited just yet and until news is confirmed by British outlets.
We will see.
SEE MORE:
Jurgen Klopp talks tactics- Reds boss preparing to experiment with new systems