---
Trent Alexander-Arnold has opened up on the advice he was given by two figures crucial to his development as a future Liverpool star.
Friday saw the 18-year-old rewarded for his breakthrough 2016/2017 campaign with his second contract extension in eight months, set to keep him at the club until 2022.
The teenager made 12 appearances for the first team last term and has already been tipped to challenge for Nathaniel Clyne's right-back spot as soon as next season.
Speaking after signing his new five-year deal, Alexander-Arnold has discussed the advice he had previously been given by his idol and new U18s manager Steven Gerrard as well as Reds boss Jurgen Klopp.
"I had a chat with Steven Gerrard. His advice was really helpful because he is an idol of mine and to have advice from him means a lot. I obviously want to try to emulate his career path as much as I can," he told Liverpoolfc.com.
When asked about what Gerrard said to him, he added: "Being ready to fight for your position, because there is going to be lads from the Academy who are going to come up and try to take mine. You've got to fight for your position day in, day out – that's what he told me and that definitely stuck."
"He (Klopp) always knows what to tell me at the right times and what to work on. There's always stuff you need to improve on. There's not one standout thing."
"I know personally, and he has told me, that I still need to improve in every aspect of my game. It's normal, I'm only 18 and I know I'm not at the highest level I can achieve and I've still got a lot of potential. Hopefully, as a team and as an individual, I'll fulfil that potential."
SEE MORE:
Liverpool's popular CEO asks why several players haven't been signed… but there's a twist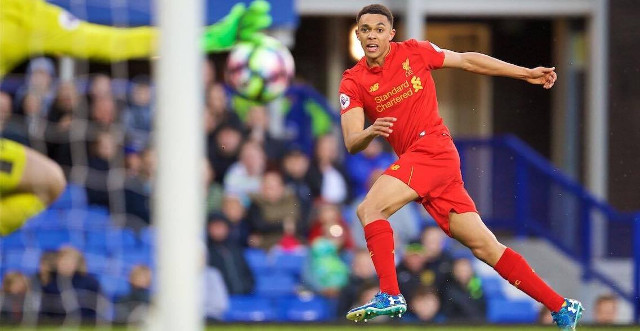 It hasn't been just his technical attributes that have caught the eye and seen him emerge as a future Premier League starter, but also his faultless approach to life at Liverpool.
Though he is only a teenager, he already conducts himself with the kind of attitude players with more experience than him can take note of.
The manner in which he openly values his privileged position and expresses his desire to be the best makes it no surprise that fans have grown to love what he offers.
He has every chance of fulfilling a life-long dream and captaining his boyhood club if he continues his Anfield career in the way he has started it.