A reassuringly mature and determined mid-week win over Hoffenheim was barely contemplated by those outside of Liverpool during the build up to another gruelling Premier League clash.
Instead, fears remained over what the club's 'bogey team' Crystal Palace may be able to conjure on the club's opening game at Anfield this season and amid a time where pressure has been mounting on the Reds defence.
That said, rarely is a 1-0 win at home welcomed as much as it is against a Palace team that so often finds a way to hurt Liverpool.
A first half lacking of any real spark or inspiration going forward wasn't so much disheartening but perhaps more so an insight into the kind of game management Jurgen Klopp has been working on with his players.
Containing Palace proved to be a priority the Reds were able to accomplish, knowing full well they would create chances of their own at some stage.
A number of surprise changes to the starting lineup suggested places were still up for grabs in Klopp's eyes, while also hinting at the need for every member of the squad to play a role this season.
Here are five of the main talking points from the Reds' performance…
Magical Sadio Mane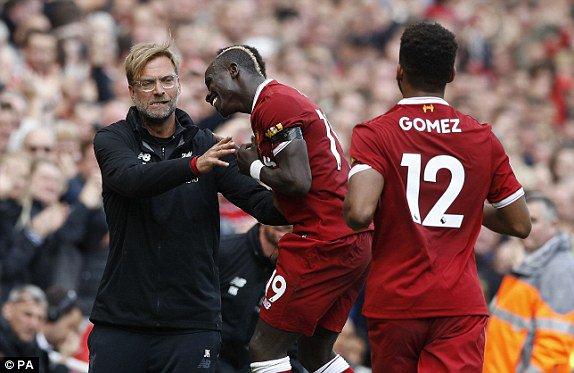 While the Philippe Coutinho transfer saga has seen the Brazilian dubbed Liverpool's star man, his absence opened the stage for Sadio Mane to stake his claim as the most important player in Klopp's setup.
The Senegalese forward was at hand to spearhead a vital first Premier League win of the season for the Reds, making the breakthrough in the second half with a goal he arguably created for himself.
It was far from the slick and emphatic finish supporters have come to expect from the 25-year-old, but it was a moment that summed up everything good about what he injects.
To have the urgency to fizz the ball into a teammate and demand it back, and the persistence to follow up a series of ricochets before eventually finding the finish reaffirmed just how key he is to implementing the hunger and energy Klopp demands.
In refusing to shy away from the ball, in having the confidence to beat one or two markers, in the intelligence to slow things down when necessary, in his remarkable work ethic, he sets the tone for the dedication and approach expected from those around him. Very much a leader in his own right.
A solid debut for Andrew Robertson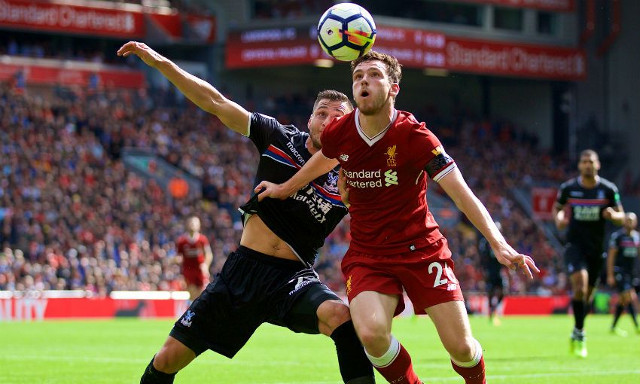 The simple but underrated ability for a left-footed left-back to whip in a dangerous cross has been missed by Liverpool, as Andrew Robertson reminded Reds.
It's of course the Scotland international's defensive capabilities that remain the primary focus, although Saturday's win did serve as a promising insight into how valuable he can be going forward.
His crossing expertise would have been rewarded in the first half had Mane and Joel Matip taken their chances in front of goal.
Sterner tests will come, but so far so good for a man a number of Reds were uncertain about upon his arrival.
Impact off the bench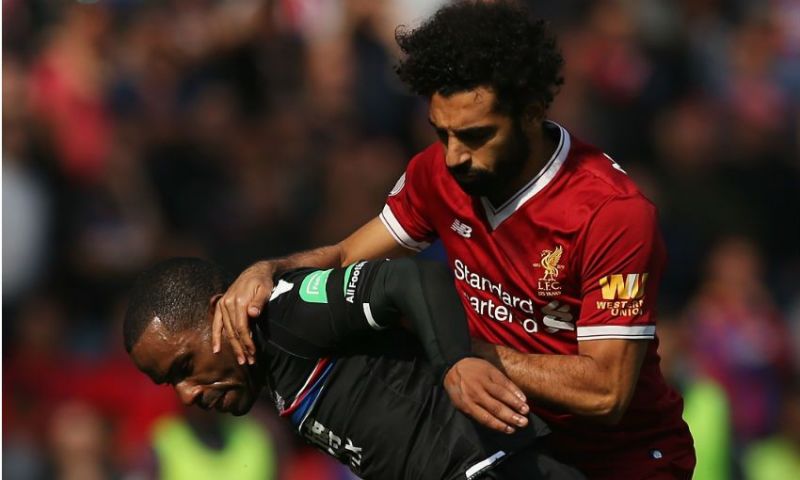 Klopp's second half substitutions have emerged as one area of concern to the German's approach, but something he got spot on this time out.
The decision to put his faith in Dominic Solanke over Divock Origi for the second time in two games hinted as a rise in the pecking order for the young Englishman. For most, Solanke has been ahead of the Belgian since pre-season and it seems Klopp could be on his way towards sharing that view.
An admittedly scrappy goal may not have happened without Solanke's efforts to keep the ball alive in the box, making it fair to say Klopp's decision paid off.
What will be interesting to see is just how much his aerial presence can benefit from the already proven service of Robertson from left-back.
Daniel Sturridge's availability not only significantly strengthened Klopp's options, but also allowed Mohamed Salah to feature as an impact sub.
For the team to do a solid job with the Egyptian on the bench bodes well for the kind of versatility and alteration Klopp will be able to make use of this season.
Saturday was a reminder that greater strength in depth makes every substitution purposeful. Add a few new faces and Liverpool are in serious business.
Midfield off the pace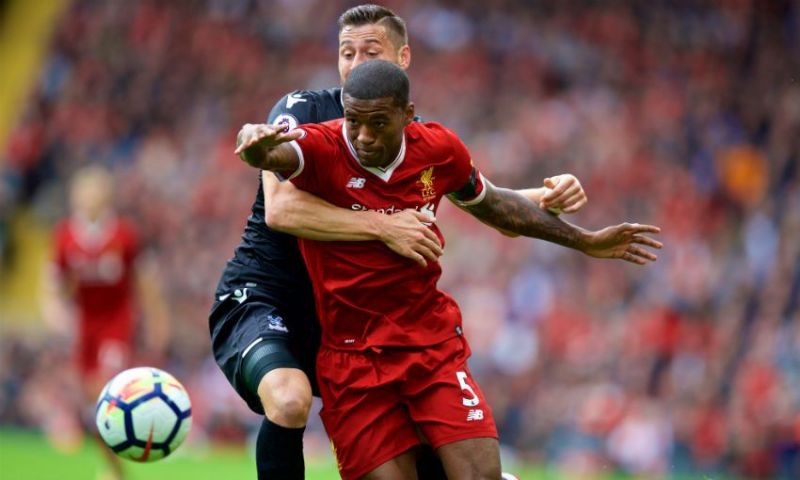 A minor downside to Liverpool's start has been the limited production of prominent figures in Klopp's central midfield trio- something which was again a factor in the win over Palace.
Jordan Henderson is still striving to rediscover his top form having missed a lot of the second half of last season through injury.
The skipper's work ethic has naturally returned, but his contributions are yet to be at the standard Reds know he is capable or as influential as they were towards the beginning of last season.
His ability to dictate the tempo of games and opt for the right moment to show some urgency is yet to have been on show, nor has the creativity to initiate attacks.
A long injury layoff will do that to a player, though, and Reds can take confidence from it not being in his nature to settle for a slow individual start.
The more pressing concern is Georginio Wijnaldum, who also continued his stuttering start to the season and once again struggled to make an impact.
His 2016/2017 energy and burst is yet to resurface, as his conviction in the final third. Klopp's system thrives on the likes of Wijnaldum and Henderson posing as the link men capable of overseeing a quick transition from defence to attack, which makes it vital they begin to pick things up.
Liverpool off the mark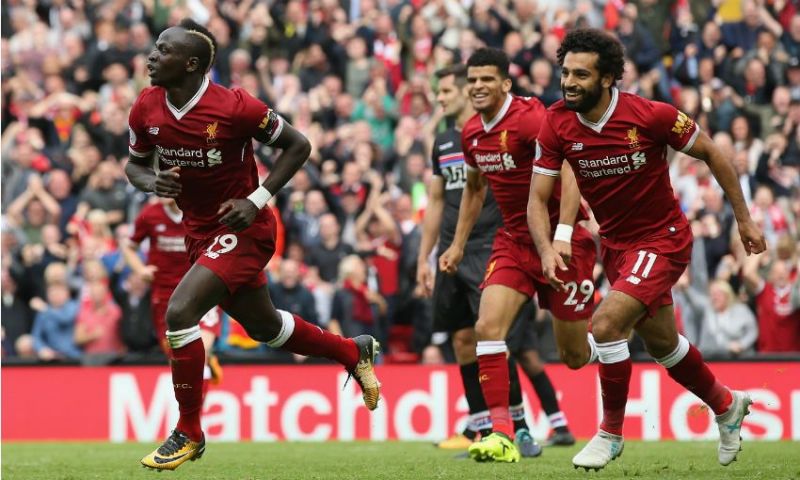 A gloriously unspectacular 1-0 win is something fans can certainly learn to love.
The most important thing about Saturday was getting all three points, getting off the mark and keeping the momentum going ahead of a tough Champions League playoff second leg against Hoffenheim and next week's clash with Arsenal.
Winning with a new-look team will have given Klopp confidence in his less regular starters, not to mention pushing every squad member to fight for their place.
When the pressure was on, Liverpool did the job at home. Onto the next.
SEE MORE:
Robertson: what it's like to look up and see Mane, Roberto, Studge, Mo and Dom