---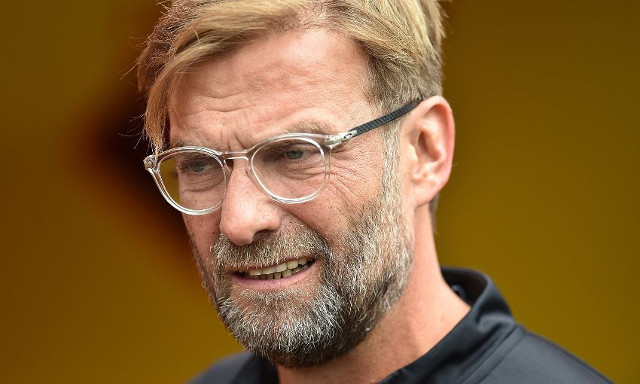 The thing with the Liverpool defence is sifting through the noise, through the facts, through the myths.
What is the root cause, is it the players ? Is it zonal marking ? Is it cover in midfield ? All very valid opinions.
Virgil van Dijk is in most people's opinion the solution. Granted he's a quality player, but is he going to radically change our defensive play, and ultimately stop us conceding silly goals? Now I am sure he's a better centre back than what we have already got, with no disrespect to Ragnar Klavan, Dejan Lovren, Joe Gomez and even Joel Matip. However he's seen as the holy grail, and this is a concern. Southampton don't want to sell and we don't want to rock the boat with them, so this impasse leads us to the fact that what we have now is what we have for the season.
Now, most people probably feel a tear start to form thinking that Lovren is our first choice centre back, a feeling of dread even. Now Lovren has his faults, as does Klavan, but in truth both are experienced internationally respected players who had good reputations prior to coming to LFC. That tells me our issues are far more complex than personnel. Lovren and Klavan would get in most Premier League teams, this is a fact and not speculation, only a handful of teams have better options if you really look at it.
This leads me to the root cause, plain and simple, we don't set up well at set-pieces, we don't protect the defence enough, and we expose the back 4. This is how Klopp plays, he doesn't want a conventional holding midfielder like Matic, Dier or Kante, he sacrifices this for fluidity and this opens up the centre backs. Now van Dijk will undoubtedly help, but he wouldn't stop the goals being conceded in general.
I believe if we set up better, marked man for man, sat a little more compact on the counter, we'd concede less, even with Lovren or Klavan alongside Matip. Defensively this season can be a success with the existing personnel, but it's Klopp who must make the leap of faith and change the way we play a little, he's the manager and it sits with him. Blaming Lovren or Klavan for our defensive woes is the go to argument, but it's not in any way the main reason why we ship soft goals. Both are an easy target, but we would be kidding ourselves if we think van Dijk changes this.
I'd love van Dijk at Liverpool, but I would also love Klopp to change his poor tactical awareness, football is as much about solidity as it is scoring, look at Chelsea or Leicester in recent seasons.
So in closing, maybe it's time to look past Lovren and Klavan and look harder at Klopp, he is the game changer not van Dijk.
By Chris Hutchins