---
And breathe.
Sit back and take a day to recover from the stress, the anxiety and the borderline heart-attacks in time for work or school on Monday.
Being a Liverpool fan can be considered a health risk which, on the flip side, makes the winning all the more satisfying.
The mood amongst supporters could have so easily been different today- regret having given up a comfortable lead or relaxation having seen off Leicester comfortably.
Instead, it is a touch of tiredness having scored every goal, made every pass, cleared every cross and blocked every shot in what proved to be a ridiculous game of football.
It was a game that staged Liverpool's attacking excellence as well as some skittish defending. The much more promising performance aside, it was a game Liverpool had to win and a game Liverpool did win.
Fine margin decisions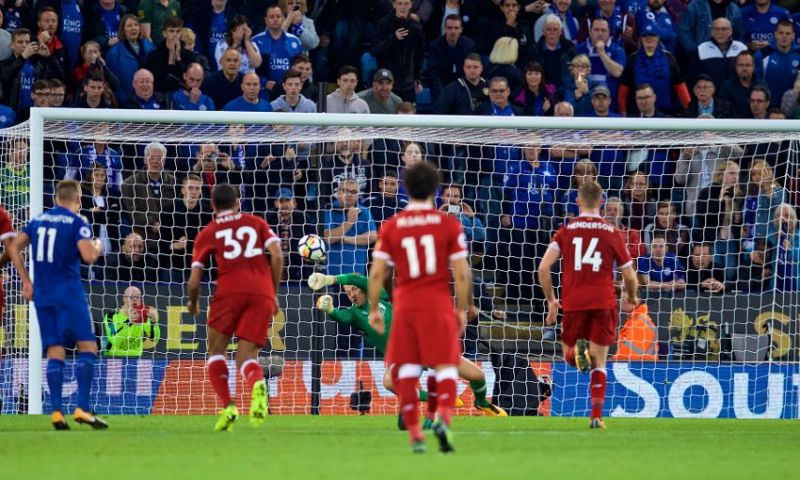 A testing period for the club hasn't been aided by an influx of questionable and controversial decisions against Liverpool, not to mention misfortune brought on by the players themselves.
Jurgen Klopp's side could have started the season with a win had the officials spotted that Miguel Britos scored Watford's injury time equaliser from an offside position.
Sadio Mane's game-changing red card against Manchester City also remains up for debate, especially given the impact his dismissal proved to have.
Liverpool would also have found themselves in a more positive position in their Champions League group had Roberto Firmino converted his penalty kick.
Speaking of penalties, Mohamed Salah should have been awarded a late opportunity from the spot in the frustrating 1-1 draw against Burnley.
Saturday threatened to continue that trend, with Anthony Taylor wrongly awarding a free-kick against Joel Matip during a battle with Jamie Vardy, before missing a foul on Simon Mignolet for Leicester's first shortly after and finally giving a questionable penalty against the Belgian goalkeeper.
Granted, Liverpool are by no means the only team to have been desperately unlucky, but the spell in which they have been serves as a reminder that this is far from the crisis many have deemed it to be. Fine margins.
Welcome back, Phil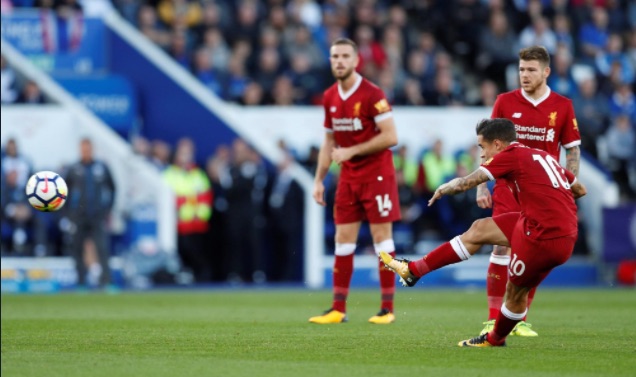 It wasn't just Philippe Coutinho's stunning free kick that put a beaming smile on the face of every Liverpool fan, but also the sheer passion in his celebration.
After a mixed summer, that goal will have meant more to him than most he's scored in the past. He was the difference in a first half that threatened to see Liverpool's dominance go to waste at times.
He was far from back to his best, and yet he was still a class apart in periods.
His perfectly weighted cross for Salah's opener was the touch of elite quality needed to cut the tension and eradicate any brewing nerves amongst his teammates that it could be 'one of those days'.
The assist was also another refreshing insight into the kind of understanding he has already built with Liverpool's summer signing, with both having linked up on numerous occasions during pre-season.
Welcome back, Phil.
The skipper Reds know and love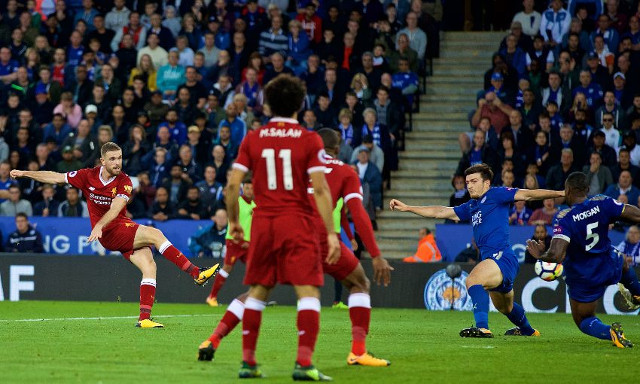 One main positive to emerge from Liverpool's triumph was the role of Jordan Henderson, who enjoyed, without a doubt, his strongest performance of the season so far.
His typically incisive and calculated approach with the ball at his feet was complimented superbly by an added grit and aggression that appeared to inspire the same from those around him.
When he didn't have the ball, he played a key role in resisting pressure from Leicester. When he did have the ball, he looked assertive and in control.
A captain's display was summed up by his second-half goal, for which Henderson won the ball back in his own half before joining in with the counterattack and eventually slotting home after Daniel Sturridge's pass.
It was the kind of unrelenting, feisty and all-action outing reminiscent of Henderson at his best during the 2013/2014 season.
Dan the man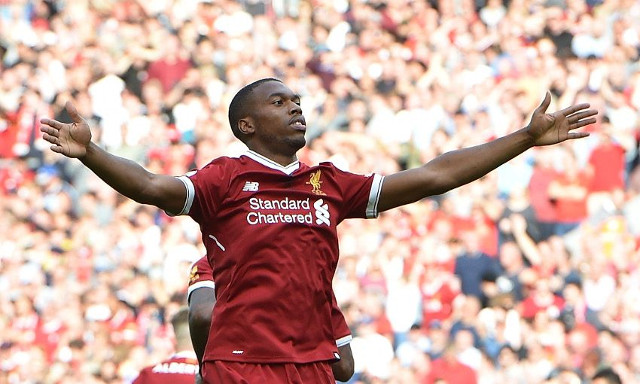 It would be unfair not to pay tribute to the impact Sturridge had after coming on as a second-half substitute.
To have a healthy Sturridge waiting to come on from the bench is a manager's dream.
The Liverpool striker was a nuisance and a torment at a stage when Leicester were striving to throw men forward in search of an equaliser.
He didn't represent the same explosive threat as a Sadio Mane or a Salah does, but that's why he played such a pivotal role.
Rather than force the cause going forward, he calmed things down and teased Leicester in a manner that persisted to diffuse any momentum the hosts were threatening to build.
When the chance to break forward did open up, he spotted it and took full advantage- as seen with his assist for Henderson's goal.
His tendency to drop deeper again proved he has the tools to thrive in a Klopp system as he continued to spot the runs of Salah ahead of him.
Not only is the technical ability there to make him a vital option, but so is the experience.
MANE IS BACK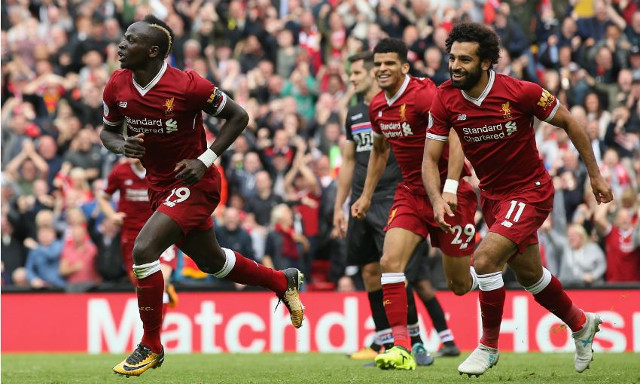 Three games are up and Mane is once again available for selection in the Premier League.
The forwards return promises to boost Klopp's attacking strength in depth and help lift spirits even higher as the club looks to respond to a testing couple of weeks.
Barring any drastic changes, his next appearance will come on Tuesday when Liverpool travel to face Spartak Moscow in their second Champions League group stage match.
This could see him take to the field alongside Coutinho, Firmino and Salah for the first time this season to form a highly-anticipated attacking quartet.
He's fresh, he's determined and he should be feared.
SEE MORE:
LFC starlet pays tribute to U23s hat-trick hero- who deserves first team minutes