---
Spanish outlets seemingly need no invitation to reignite rumours linking Philippe Coutinho to Barcelona.
'Reignite' might, in fact, be the wrong word for a saga that has seen the falsified stories refuse to disappear- even after the transfer window has closed.
The summer-long pursuit of the Brazilian has since continued to lurk in the distance, before re-pronouncing itself as a means of pushing Barcelona to up their efforts.
As it stands, Liverpool owners Fenway Sports Group are refusing to shift from their insistence the No.10 will not be sold for any price. An insistence that saw three bids rejected throughout August.
Coutinho and his representatives have reached an agreement with Liverpool that allows him to sign for Barcelona from January 1 onwards, according to Mundo Deportivo.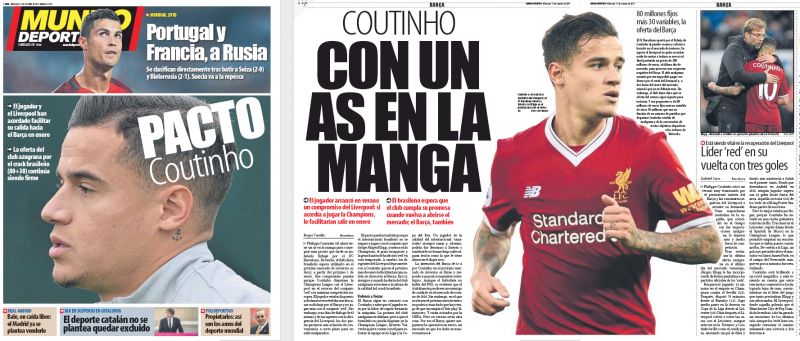 SEE MORE:
What happened when Coutinho played for Brazil v Chile last night…
Having failed to secure a move to the Nou Camp with his transfer request a day before the new season, Coutinho has since turned his focus back towards Liverpool.
The unreliability of the Catalan press during the long-running story throughout the summer immediately throws the latest claims into doubt.
Jurgen Klopp won't be letting his star man leave half way through the season- not a chance.
Barcelona will undoubtedly re-enter the market for their man next summer, and could be joined by Paris Saint-Germain, with the French giants having supposedly expressed an interest in uniting the 25-year-old with close friend Neymar.