---
Barcelona are still interested in Coutinho as their first-choice attacking midfielder
However, Catalans also watching Lyon's Nabil Fekir
Moroccan has 11 goals in as many Ligue games this term
Barcelona have started heavily scouting Lyon ace Nabil Fekir, reports the Daily Mail.
Their article suggests the 24-year-old is being lined up in case the Spanish giants can't sign Coutinho in January.
Our Brazilian is still their primary target, but with Liverpool so far refusing to even engage with Barca regarding a deal, despite their outrageous tapping up and Coutinho's transfer request, we cannot imagine FSG will allow a deal easily…
Signing Fekir would be much cheaper, although with the African scoring 11 times in 11 Ligue 1 games this term, all from attacking midfield, Lyon will likely ask for more than the £50m they charged Arsenal for Alexandre Lacazette.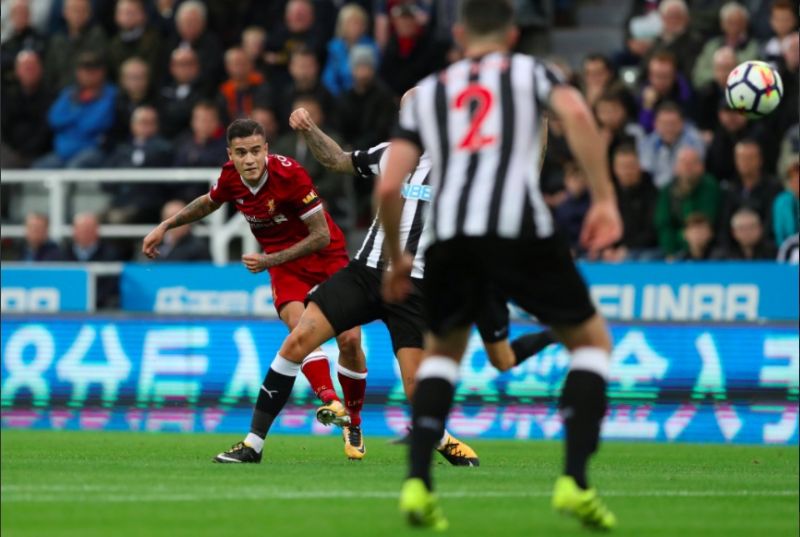 At Empire of the Kop, we're slowly coming round to the idea that if Coutinho truly wants to leave, perhaps we should let him go – providing the price is gargantuan:  £150m-odd.
We already have money burning our pockets that wasn't spent in the summer, so would have enough to fix every area of the squad.
If Coutinho did leave, Fekir should be one of the first players we focus on. Ligue 1 clubs (bar PSG) will always sell to Premier League ones and he'd likely jump at the chance, too.
Fekir can play no.10 in a 4-2-3-1, but also on the right in a 4-3-3, where he can cut in and use his brilliant left – Lionel Messi style.
With Mo Salah, Roberto Firmino and Sadio Mane also capable of playing in a variety of positions across the front, the attacking options at Jurgen Klopp's disposal would be exciting and relentless in equal measure.
If LFC choose to keep Phil until the summer, fine. He's a brilliant player. But if we're going to cash in, Fekir should be considered a replacement.