---
Adam Lallana praises Jurgen Klopp's English
Midfielder reveals manager's go-to line when angry
Discusses the relationship he has with the German
Adam Lallana has hailed his charismatic manager for the straight-up relationships he has built with the players since arriving on Merseyside.
Jurgen Klopp's man-management has been at the forefront of all praise surrounding his Anfield reign so far, with the classic bear-hugs and his touchline extravagance having captured the dedication of Liverpool's star-studded squad.
His free-rein approach to dishing out honest criticism is something Lallana deems as a key component to the German's notorious ability to get the best from his players.
"A lot of the time, mainly when he's angry, Klopp says: "I f****** wish I could speak German to you,"' Lallana told the Daily Mail. '
"His English is tremendous, actually. I understand whatever he needs and wants to say. But it does frustrate him at times… He can give you a bollocking, he can really praise you. The hugs, they are really genuine as well."
"He will tell you when he is happy with you. He will tell you when he is not happy with you. He is just genuine, straight‑up."
"He can't hide his emotions, can he? If he wants to say something he will end up saying it. He says he can be your friend, but not your best friend, because he has to have those difficult conversations with you at times. He would sometimes get frustrated, telling us that we don't believe how good we are."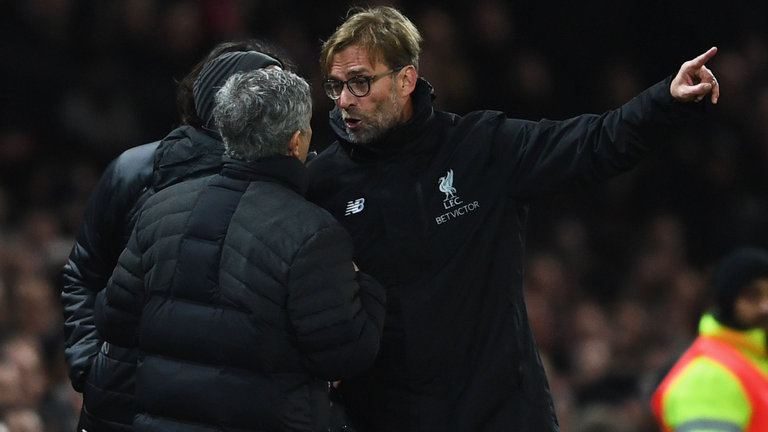 The tough love Klopp has implemented has been a key ingredient to the development of several players that once faced uncertain futures.
Concerns over the defence aside, Klopp's influence at Liverpool can't be denied, with few managers having been accepted by the players and fans as quickly as he was upon his arrival.
A mixed start to the season doesn't dismiss the widely-held belief that the club has a special man at the helm- one capable of delivering success.