---
Andrew Robertson signed for £10m and has done well whenever called upon
Klopp however has barely used to Scot, who can't match the bench, either
Left-back already questioning role at club as Moreno's backup
Andrew Robertson is becoming increasingly disillusioned by his non-playing role at Liverpool, suggest the Times.
Paul Forsyth writes that his £10m transfer from Hull to play under Jurgen Klopp 'could hardly have panned out much worse '.
Since moving to Liverpool, Robertson has been given just three starts out of a possible 18.
What makes matters worse is that Klopp doesn't put him on the bench either, but prefers James Milner as an option for either left-back or central midfield as backup.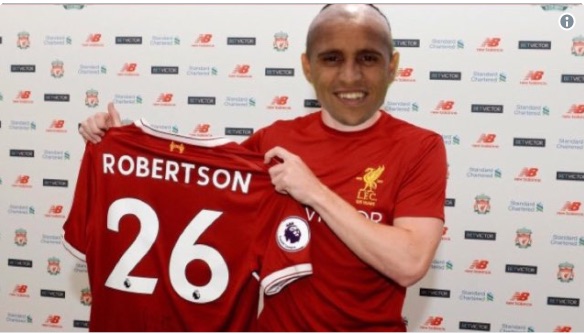 The 23-year-old starts for Scotland, for whom he actually has more game-time this term than Liverpool.
"Of course it's difficult for me," he said following Scotland's friendly with Netherlands at the weekend. "I don't make any secret of it. I hate not playing. It's been a very frustrating three months for me. I was looking forward to the Holland game to, hopefully, get some game time. I'm delighted to have got 90 minutes. I was a bit rusty and it probably caught up with me in the last 20 minutes, but that's something I've got to look at. I need to get more game time."
The problem for Robertson is that right now, Alberto Moreno deserves his spot in the team.
Our Spaniard has improved dramatically since last season and has been one of the team's most consistent performers in 2017/18.
Plus, he's incredibly fit and robust, meaning there's less need to rotate him in and out of the side.
For now, Robertson will have to wait patiently. His time will come, but we'd perhaps like Klopp to at least put him on the bench and give him some minutes – to keep the player's spirits up.