---
Kenny Dalglish praises Steven Gerrard's academy work
Liverpool legend is in first season as manager of U18s 
Gerrard's side currently unbeaten in the league
Kenny Dalglish has paid tribute to Steven Gerrard for guiding Liverpool's youth stars to a superb start to the season.
The Liverpool legend is currently in his first season in charge of the U18s and U19s as he begins on his path towards the top of the managerial hierarchy.
As it stands, Gerrard's U18s are unbeaten in the league whilst the U19s sit four points clear at the top of their UEFA Youth League group.
Speaking at the premiere of new film 'Kenny'- focused around his life- Dalglish captured the extent of the remarkable opportunity Liverpool's youngsters have to learn from one of the club's greatest ever servants.
"How good is it for the U18s to go in and to know they are going on a training pitch with Steven?!" the Scot told Liverpoolfc.com.
"It's a dream for them isn't it, and he's good at his job so it's not as if he is just paying lip service."
"He's thrown himself in to the football club and the U18s and also to the U19s for the European games. He's doing fantastically well and being very successful as well."
"I don't think there is any downside for anybody with Steven being in the Academy and working with the kids."
"If you are a kid, how thrilled are you if Stevie says that was a great goal? That's huge for a kid and he's loving it and really enjoying it."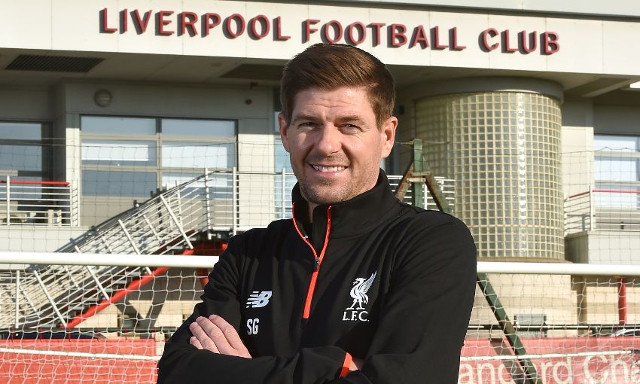 Early-season performances have served as an insight into the influence Gerrard has already had on Liverpool's highly-regarded prospects.
Besides the technical ability and the intelligent decision making on the ball, he has striven to implement the grit, the pride and the sheer work ethic that partially drove him to his legendary status.
He represents quite possibly the perfect role model and the ideal figure to ensure a talented pool of youngsters approach their careers with the right attitude.