---
Naby Keita was the best midfielder in the Bundesliga last season, but hasn't replicated his form consistently this term
His campaign has been tarnished by red cards and suspensions
22-year-old will sign for Liverpool in summer 2018
Naby Keita has come in for a fair amount of criticism this season, with some suggesting he's failed to replicate his 2016/17 performances.
But according to Bundesliga expert Ronald Tenbusch, Liverpool fans have nothing to really worry about.
Liverpool have signed Keita in time for next season, of course, agreeing to pay a premium on top of his £48m release-clause to confirm the transfer in 2018.
According to Tenbusch, Keita's discipline problems have stemmed from increased expectations and the fact Keita knows his future lies with Liverpool and not Rb Leipzig.
"So far this season everyone here feels that Naby has performed on a slightly lower level," Tenbusch told Sky Sports. "Most likely it is because expectations have become bigger after his outstanding breakthrough season. But people have also had the feeling, especially in the early weeks of the season, that his upcoming move to Liverpool has influenced his performances."
 "I don't think he has problems with discipline. The only thing I have recognised is that he has changed his style a bit, he is wearing more extravagant clothes, but he is certainly not a diva."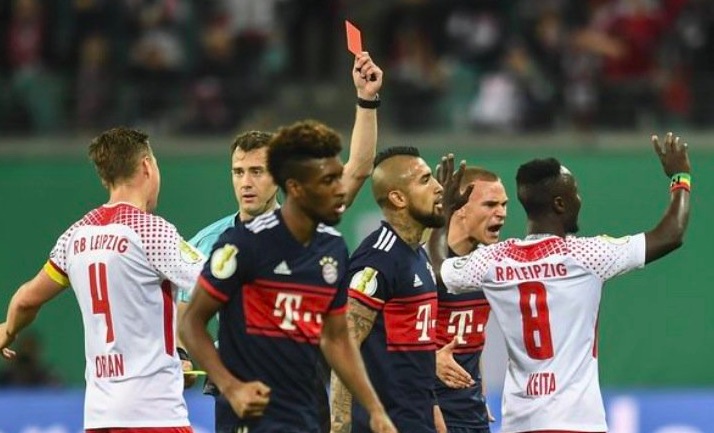 From what we've seen of Keita this term, we've still been fairly impressed, in truth.
He needs to stop getting sent off, but we cannot wait to inject a midfielder with such bite, energy and feistiness into the side…
Keita's got everything you need to succeed in the Premier League. He works incredibly hard in both defence and attack and combines this with dribbling and passing skills.
He can beat a man or find an attacker with an incisive through-ball instead.
Bring it on!