---
Virgil van Dijk could sign for Liverpool in January, reckons Tony Evans
But journalist critical of LFC continually targeting Southampton players
Over a quarter of our buys since 2014 have been Saints
Famous Liverpool correspondent Tony Evans has criticised the club's transfer policy under FSG for consistently turning to Southampton when looking to recruit.
But while doing so, the journalist claims that it's likely Virgil van Dijk will eventually join Liverpool, possibly this January, following our failed pursuit this summer.
Evans writes in his column for ESPN:
"Much of this business took place before Klopp's arrival in England. Only Mane has made the direct journey during the German's time in charge. Van Dijk will probably join him soon. Even if the Dutchman does not make his way to Anfield, more than a quarter of the players for whom Liverpool have paid fees since 2014 have come directly from Southampton."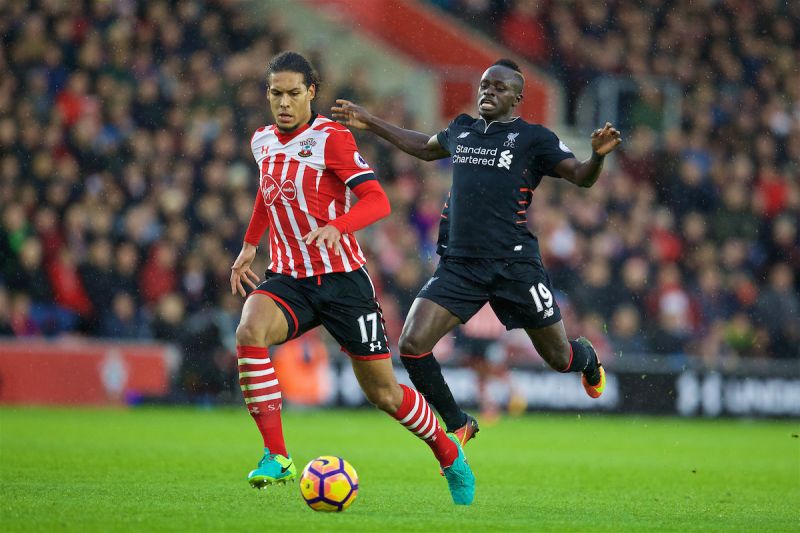 While Evans is right that our continual pursuit of Southampton players shows a lack of efficient European scouting, in the case of van Dijk, we'll happily allow one last hurrah!
The Dutchman is incredibly physical, which our backline needs, but also has the footballing skills to fit Jurgen Klopp's style of play.
Van Dijk is brutish when necessary, but also has a finesse and technical ability which separates him from other strong defenders.
If he's half as much of a success as Mane, we'll be laughing.
Some fans were torn on whether we'd overspent on the £34m Senegalese back in 2016, which now seems ludicrous, as we wouldn't even consider selling for three times that figure.