---
Alberto Moreno missed birth of his second child to stay with LFC at team hotel
Alberto Junior born late Friday night while Spaniard was preparing for Southampton
Left-back puts in another superb performance in 3-0 win
Alberto Moreno decided to miss the birth of his son on Friday evening, so he could stay with Liverpool at the team hotel.
Thankfully, Alberto Junior was born in full health and the Spanish left-back put in another tremendous performance in Liverpool's 3-0 win against Southampton.
He must have a very understanding Mrs…!
"Alberto Moreno is a father. At 2.30am last night, his wonderful wife (gave birth). Alberto Junior Moreno was born in Liverpool!" Klopp told the Mirror after the game.
"He was in the hotel….sorry!"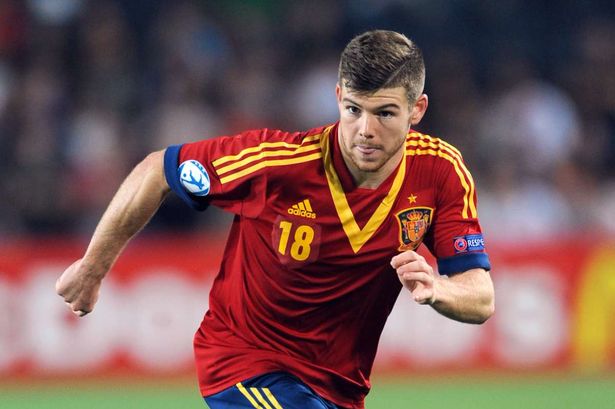 It's been some week for Moreno, who also made his first Spain appearance since 2014 during the international break, which gives him a realistic chance of appearing at next summer's World Cup.
His transformation from zero to hero has been nothing short of extraordinary.
Last term, Moreno was frozen out of first-team consideration by Klopp, who not only preferred right-footed James Milner the entire campaign, but signed Andrew Robertson for £10m in the summer.
Despite this, Moreno fought for his future during pre-season and earned a spot in the side.
He's been improving ever since and genuinely looks a vital cog in our lineup now.
Congratulations on the birth of your new child, and your superb performance, Alberto!
Whether in Liverpool or Spain most players run off for the birth or to see the baby as soon as possible. He stayed for the match. Fair play!

— Leo (@wiseboy901) November 18, 2017
Wow. Wonder who is more pissed, his wife or Robertson?

— Matthew Oliver (@mattboliver) November 18, 2017
Daft sod there's always games but your kids ain't born every week….. unless your Raheem Sterling 😂

— Smokey Clive (@LeighYNWA) November 18, 2017
No one should miss the birth of their children!!

— Kevin Irvine (@Irvine_1980) November 18, 2017
Ridiculous decision. Then again if he was absent at the conception (playing Hull away) then why would he be there for the birth?!! 🤪🤪😂😂

— Andrew Wiles (@apdubb74) November 18, 2017
Not entirely sure that was a great decision???? Games will come and go….

— Emma Nodwell (@Emmalouh501) November 18, 2017
Nothing is more important than being there for the birth of your child.

— Emma (@EmmaK46) November 18, 2017
Admirable…but also stupid from the boy! #NothingBetter #SodFootball #RememberAlonso #LFC #DAD

— Sat Amin (@Indiasno1) November 18, 2017
Thats a maaaaad ting talk about love for the club

— Aaron Wolfe (@wolfey2000) November 19, 2017
Never used to hear of footballers missing games coz of babies, plenty of time for that when they retire. Get paid a shitload of money and want time off, I think it would be a frigging cheek!
Well in Alberto, proper committed red! 👍

— Rob B (@Robbbridge) November 18, 2017