---
Mo Salah scored a brace versus Southampton yesterday, making it 14 for the campaign
The Egyptian has five goals in his last three games in all competitions 
Liverpool fans reckon the 25-year-old is best signing since Luis Suarez
Mo Salah's brace against Southampton yesterday afternoon made it 14 goals for the season in all competitions.
That's nine in the Premier League and five in the Champions League. That means he's the top scorer in the PL and the highest scoring PL player in all competitions too – ahead of Sergio Aguero, Harry Kane, Romelu Lukaku et al.
Football stats man Simon Brundish crunched the numbers and worked out Salah's potential goal tally if he keeps finding the net at the current rate.
Outrageously, if Salah stays fit and keeps his level, he'll end up on 48 goals for 2017/18!
If he continues at this rate, for a typical Mo Salah season of Mins, he'll have 36 goals and 11 assists.
He's on schedule to play 30% more than that so 48goals 15 assists

— SimonBrundish (@SimonBrundish) November 18, 2017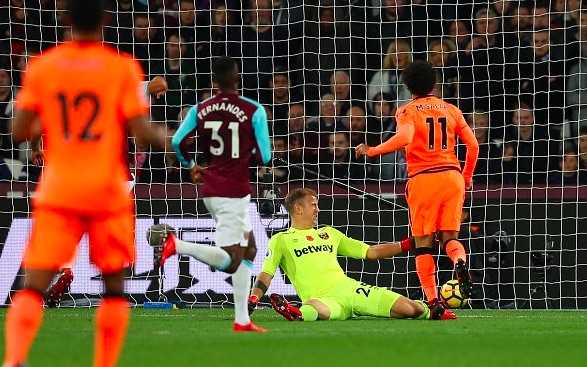 Obviously, we don't expect Salah to notch either 36 or 48…
If he got anywhere near 50, then we'd be genuinely talking about a Ballon d'Or candidate already!
In fairness, if we were offered 14 for Salah's debut season, we'd have considered that a success – but now he should fly past 20.
From that point onwards, anything is a bonus.
To think, since Luis Suarez left in 2014, no Liverpool player has scored more than 14 in a season!