---
Klopp says Salah will score 70 goals if he continues at current rate – but that won't happen
Suggests soon another player will start scoring Liverpool's goals instead 
Praises the work-rate of Sadio Mane and Roberto Firmino alongside him
Jurgen Klopp has played down Mo Salah's goalscoring exploits, despite the Egyptian bagging 14 in his first 18 games – breaking Robbie Fowler's Premier League record in the process.
The striker still known as God notched eight in his first 12 matches, but Salah's brace v Southampton made it nine in 12 for our superb summer signing.
But Liverpool's manager doesn't think the Egyptian will continue at the current rate, while insinuating that Salah's team-mates should be getting just as much credit for his current goal glut.
"If he continued at this rate he would finish the season on something like 70 goals, which isn't really likely," he told the Telegraph.
"We [all] have these moments. He could have scored the penalty [against Huddersfield] and he's missed some big chances, but I realise [then] it's just a moment. I really understand.
"If you see Roberto [Firmino] working unbelievably hard, he's not scoring in the moment.
"Sadio [Mane] doesn't score in the moment. But they work and they will have their moments and then we will talk about them. There's the guys on the bench who will have their moments.
"This is the Mo Salah period – no problem with that, well deserved. But he's also very important even when he's not scoring because he stretches the formation."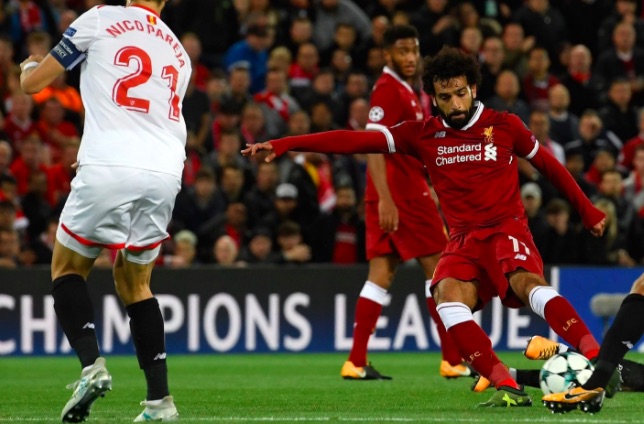 If anything, Klopp's comments just display his view of Liverpool's attack as a multifaceted, unified workforce who never score goals as an individual but as a team.
In many ways, he's spot on. Roberto Firmino made two of the goals v Southampton with his pressing and movement – but didn't register a goal or assist.
Coutinho's ball to pick out Salah for his second was breathtaking, and deserves equal credit.
So long as Liverpool keep scoring, we don't mind who's bagging, but think Klopp is underplaying the value of a such a clinical finisher.
The reason we're winning games so easily at the moment is because Salah is putting away every opportunity he gets. This wasn't the case at the beginning of the campaign.