---
Benitez's Newcastle played against Paul Pogba at the weekend
The Frenchman did brilliantly, scoring on his return
But Liverpool's former boss thinks early comparisons to Steven Gerrard are bizarre
Rafa Benitez has just won some more brownie points with his comments on Paul Pogba and Steven Gerrard.
Some pundits are prematurely suggesting the Frenchman is the nearest thing they've seen to our legendary former captain since his exit, but Benitez, who managed Gerrard throughout the midfielder's peak, has rubbished such claims.
Until Pogba is voted into the Premier League Team of the Year on eight occasions, there's not really a comparison to make…
"No, they're different," the Newcastle manager told Sky Sports. "Stevie was a top-class player for so many years.
"He was very consistent and could make the difference in every game, with or without the ball.
"He was a top-class player. Pogba is a great player, but he still has to be consistent for years like Stevie was for 10 or 15 years.
"Pogba is not my player, so I don't need to talk too much about him. He's a great player, like the majority of the Manchester United players."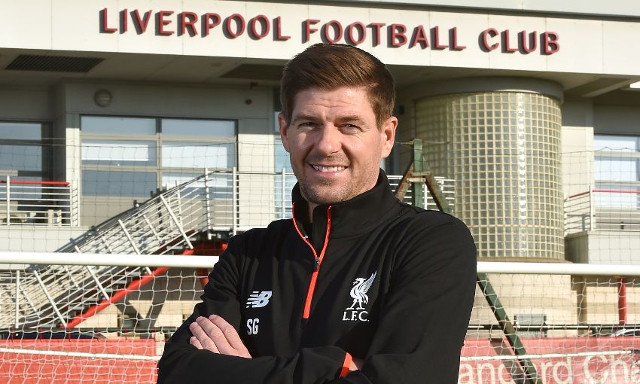 Gerrard hung his boots up last year, but is slowly developing as a coach.
He's enjoyed a successful start to life as Liverpool U18s manager, with the expectation that he'll eventually move up and take charge of the U23s.
We hope that one day, Gerrard will take Jurgen Klopp's job, but only after many years when the German has racked up some silverware.