---
Football and Barcelona legend Ronaldinho reckons Coutinho should sign for Barcelona
Brazilian thinks LFC's no.10 will suit Spanish football and improve Barca's midfield
Ronaldinho in latest in very long line to encourage a Coutinho exit
Barcelona's endless propaganda arm continues to throw jabs, with the aim of eventually wearing the opponent down into submission.
Throughout the summer, Catalan press reported the Coutinho transfer like it was a done deal for months on end, with the aim of unsettling the player to the extent he'd demand an exit.
This all worked perfectly, but FSG simply refused to sell, considering Coutinho signed a five year contract extension in January this year.
But when the journalists don't get their way, ex-players and icons start feeding them more quotes to run with.
This time, Ronaldinho has encouraged his countryman to quit Anfield for Camp Nou.
"Of course the decision is Coutinho's, but Barcelona would suit him," the Ballon d'Or winner told the Mirror.
"Talking about Philippe brings me a lot of happiness.
"He's a player I admire. Seriously, it brings me joy watching him. I believe that Spanish football has everything that is attractive to him. It suits his style.
"Barcelona doesn't have any particular ­attraction for Brazilian players. But if he – or anyone – is to succeed there, they must play with passion. And they have to be happy.
"Then it's just down to the ­player's own imagination as to whether they ­succeed."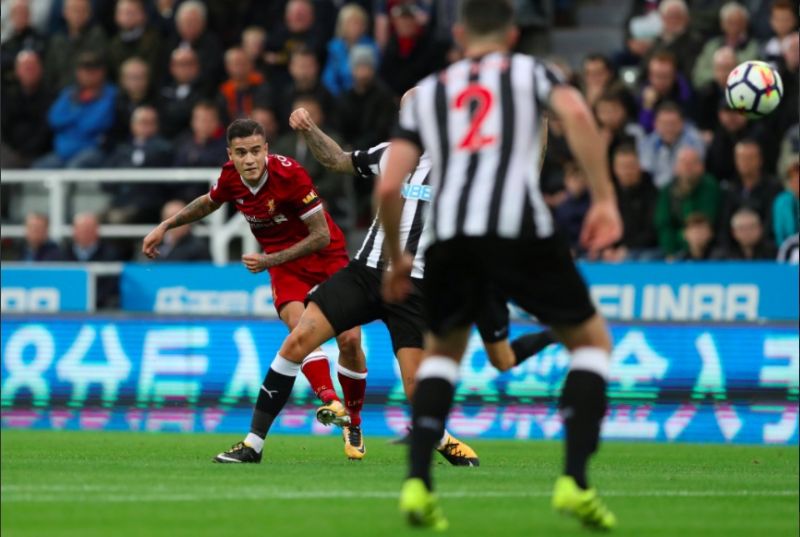 Following Coutinho's goal and assist against Southampton at the weekend, a stat emerged which proves the playmaker is on the cusp of greatness.
In his past 14 Premier League games, he's been directly involved in 15 goals – crazy considering much of this time has been spent in a deeper midfield position.
This suggests at least that Coutinho isn't downing tools while he waits for a Barca switch.
For Liverpool, that's positive, and will hopefully enable our no.10 to enjoy a brilliant campaign, which will boost his 2018 transfer fee to astronomical levels.