---
Daniel Sturridge wants to leave Liverpool to get first-team football before the World Cup
Gareth Southgate recently cut him for the England squad on account of Jurgen Klopp rarely giving him starts
Klopp though needs the player focussed until January and won't think about a transfer until then
Jurgen Klopp gave an interesting answer when probed by reporters last night on whether he'll sanction a transfer for Daniel Sturridge in January.
Instead of an affirmative 'no', the type of which we'd receive if the question were about Mo Salah, Sadio Mane or Roberto Firmino, for example, Klopp stated that he understands the player's anxiety, but needs him during the busy run-up to the New Year.
Sturridge has not been used in our past two wins, even off the bench, despite the fact he scored in back-to-back games beforehand.
"I can imagine a player with his quality is not happy that he is not starting all the time, but that's all," Klopp told Sky Sports, when asked about the Englishman's future.
"The situation with the player is completely OK. At this moment we are in November and need all our players – even if he feels a little different.
"There is around one-and-a-half months before the window opens and I don't think about things like this. There are so many games before then and I need all of them (his players)."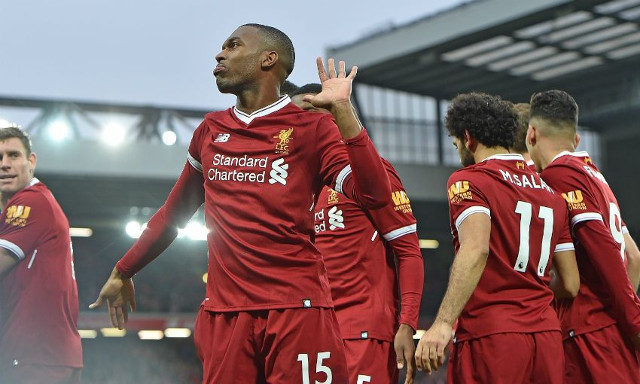 The quotes suggest that Sturridge is indeed unhappy with his current role and in truth, we wouldn't blame him.
Injuries haven't scuppered him for virtually the whole of 2017, bar a few niggles, but still he's not recognised as a starter when his team-mates are fit.
Gareth Southgate recently dropped him from the England squad and with the World Cup in seven months, it's understandable that he wants to get out and play first-team football to ensure a spot in the 23.
Klopp is right though that before 2018, we'll need him, with Liverpool scheduled to play 11 matches before January 1st.
We hope he keeps his head down and performs when called upon in the coming six weeks.