---
Craig Bellamy thinks dropping Moreno v Chelsea could end his LFC career
Huge call from fans for Robertson to start after Moreno cost win v Sevilla
Left-back made three awful mistakes which led to two goals
Former Liverpool striker Craig Bellamy has spoken in length about Alberto Moreno and the decision Jurgen Klopp has to make ahead of this weekend.
The Spaniard has been practically ever-present in the Premier League this term, having earned his spot ahead of Andrew Robertson with a series of excellent performances. However, his confidence will be shot after a diabolical 15 minutes in Sevilla, where he gifted his former club two goals and was dubbed 'Agent Moreno' on Twitter.
Klopp subbed Moreno on the hour mark to avoid further damage, but we conceded once more to draw 3-3 and the attention was back on the 25-year-old.
Liverpool could field Moreno, Robertson or James Milner at left-back tomorrow, but Bellamy thinks the former should retain his spot.
"If Klopp drops him for the Chelsea game, it could finish him…
"— it would mean that the German lost a lot of faith in him. I wouldn't drop him for that one though," Bellamy told Paddy Power.
"I'd say: 'Okay, you've had one blip but you've done well this season. Now it's up to you to show the form you've had earlier in the year'. He needs to prove that Sevilla was just one of those days and kick on again.
"Alberto Moreno has always made mistakes and everyone, including myself, has questioned his defensive ability. He's certainly never convinced me that he's sound enough back there."
"To be fair to him, he's started well this year, but Tuesday was a bad day for him — it was like the old Moreno of the last few years," Bellamy said.
"That was disappointing for him because, when it happens, people's minds immediately go back to the last few years when he was constantly making errors. Unfortunately for him, he took a big step backwards on Tuesday."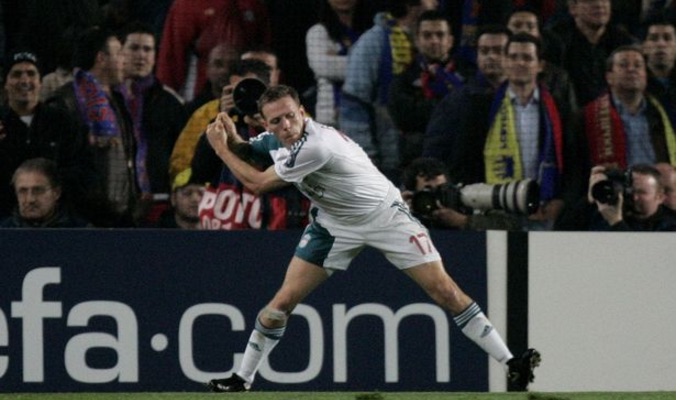 We probably agree with Bellamy, actually.
Robertson deserves more chances, but 15 horrible minutes shouldn't eradicate 15 good games.
Moreno has been largely faultless at Anfield as well, where we should dominate games and be able to enjoy his progressive runs down the left.
Let's get behind him on Saturday, at least.