---
Jurgen Klopp is a huge fan of Kevin de Bruyne & almost signed him for Dortmund
But Chelsea stole in at the last minute and clinched transfer
Liverpool's manager thought he had Belgian midfielder and text him to say as much
There's many, many interesting claims in German journalist Raphael Honigstein's new book 'Bring the Noise,' which is a biography on Liverpool's manager Jurgen Klopp.
At Empire of the Kop, we cannot wait to read it.
One of them which got us paying attention was an extract which claims Klopp believed he had signed Kevin de Bruyne for Borussia Dortmund in 2013.
The Belgian had returned to Chelsea from his loan spell at Werder Bremen, but couldn't get in Jose Mourinho's side.
The Portuguese made him available, but despite Klopp texting the playmaker and telling him how he couldn't wait to work with him, de Bruyne chose Wolfsburg instead.
Here's what the Mirror write on the subject:
"And Klopp thought he had him. Honigstein reveals how a deal to take De Bruyne to Borussia Dortmund was set up, with Klopp texting the Belgian on the day of their Champions League final with Bayern Munich in 2013, expressing his delight at being able to work with the midfielder.
"The move, though, was vetoed by Chelsea at the last minute. De Bruyne went to Wolfsburg and later City."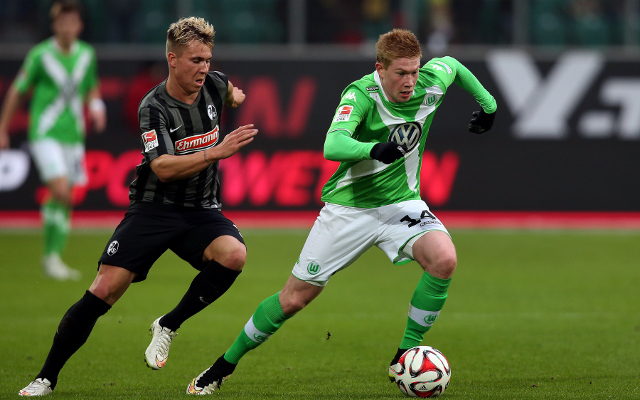 De Bruyne is arguably the best player in the Premier League now of course, having moved to Manchester City from Germany in 2015.
Klopp's always had an eye for an attacking midfielder, having brought Mario Gotze through the ranks, signed Marco Reus, and developed Coutinho at Liverpool.
He's also tried to sign Christian Pulisic and Julian Draxler since being here. Both those players are now much more highly regarded than we pursued them originally.