---
Klopp says he made a mistake by selecting Moreno against Sevilla again
Spaniard has a history of messing up against his former club
Was the primary reason we let a 3-0 half-time lead slip on Tuesday
Jurgen Klopp told the media today that he shouldn't have played Alberto Moreno against Sevilla midweek, because the left-back couldn't handle the emotions of facing his former club.
In 2016, when Moreno played against the team we signed him from in 2014, he cost us the Europa League Final, which in turn meant he sat the 2016/17 campaign on the bench.
But despite winning his spot back this season, the Spaniard endured a nightmare performance on Wednesday, directly at fault for two goals which led to his early withdrawal from the manager.
Klopp has admitted that either Andrew Robertson or James Milner should've played and taken all the blame personally for the errors.
"You cannot change it after, you have to deal with it—in this world especially," he told a press-conference at Melwood, ahead of tomorrow's clash with Chelsea.
"In this case I had to talk, of course, to Alberto. I'm really happy about his shape, his performance [this season].
"In this game it was my responsibility to do different things.
"It was difficult in Sevilla, all the circumstances, [people] talking to him like a family member. He left there, a lot of people are still there that he knows well.
"It was one, two, three percent of concentration [lost]. That's how it started.
"My response would have been to think about the lineup, or change, or change earlier. It's not the player to blame. I'm 100 percent responsible for that."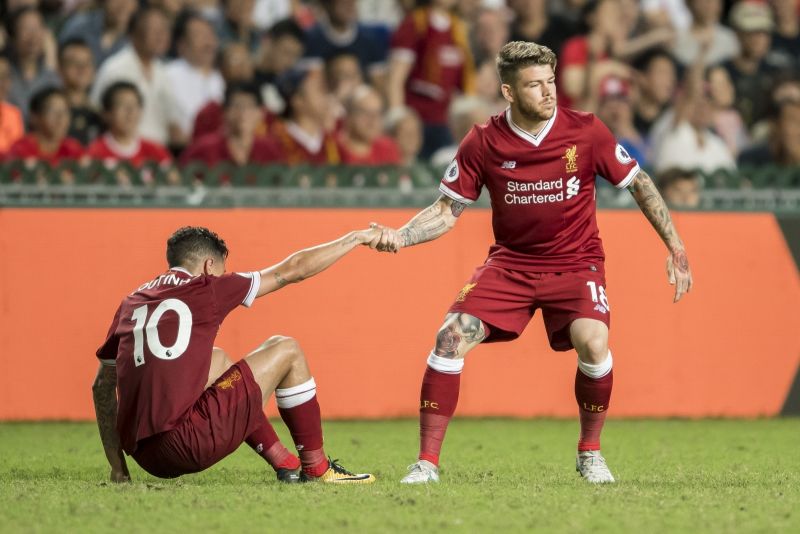 This is good man-management, but Klopp could well have taken Moreno off at half-time.
He was already on a yellow-card and had been caught out of position in the first 45 minutes on two occasions.
Hindsight is a wonderful thing, of course, and judging by Moreno's performances the rest of this season, nobody could have predicted he'd suffer quite such a catastrophic meltdown.
Klopp's quotes do suggest though that he'll keep his spot in the team for the visit of Chelsea tomorrow evening.
Let's hope he's ready for it…