Liverpool in two-way race for Julian Draxler
Paris Saint-Germain willing to sell to meet UEFA's Financial Fair Play rules
Draxler forced into limited role following arrival of Neymar and Kylian Mbappe
Liverpool could reportedly act on their apparent long-term admiration for Paris Saint-Germain's Julian Draxler when the transfer window re-opens.
The Reds have been linked with the German on numerous occasions, with speculation having even tipped him as a potential replacement for Philippe Coutinho.
Though the idea of him being viewed as a direct alternative seems unlikely, his experience across Europe persists to make him an intriguing option.
Liverpool will compete with Arsenal in January for the signing of Draxler, who PSG are willing to sell in order to meet UEFA's Financial Fair Play rules, according to the Mirror.
The French giants have come under fire from Europe's ruling body following the £198million acquisition of Neymar from Barcelona and the loan signing of Monaco's Kylian Mbappe, who they are expected to buy permanently for £166million next year.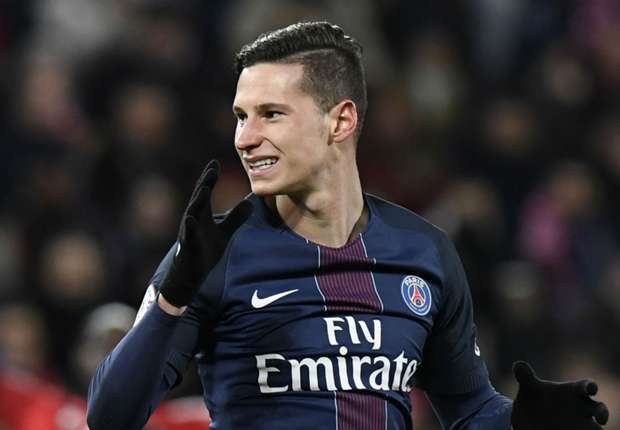 Draxler has seen his opportunities limited since the introduction of both Neymar and Mbappe, and has recently been forced to adopt a new deeper midfield role.
The highly-regarded 24-year-old seemingly finds himself at a standstill in a career that has promised so much in the past.
He has regularly been linked with a move away from Paris ever since signing from Wolfsburg for £28million at the beginning of the year.
With Liverpool and Arsenal set to battle for his signature, a move to the Premier League may finally be on the cards.