---
Mo Salah touted for Spanish transfer come the end of 2017/18 by Mamoudh Abbas
Abbas was at Anfield to watch the Egyptian play v Chelsea on Saturday
Says there is plans for an eventual switch to La Liga
Mo Salah invited Mamoudh Abbas to Anfield on Saturday to watch his performance against Chelsea.
But the businessman and former chairman of Zamalek doesn't reckon our winger will be at Anfield for long – touting him for a future switch to Real Madrid or Barcelona.
Abbas has sent out some inflammatory tweets about Salah's career progression plan, following apparent discussions with his agent.
"Mohamed Salah is currently an institution with a back-end working efficiently to get the best out of the player," Abbas tweeted, reported in KingFut.
"Salah highly respects those in charge of this institution and as I have talked with his agent, we agreed that Salah should stay at Liverpool until the end of the season.
"If he scored above 20 goals in all competitions this season, his price could rise up to 150 million Euros.
"Most probably the upcoming destination for Salah will be La Liga," he finished.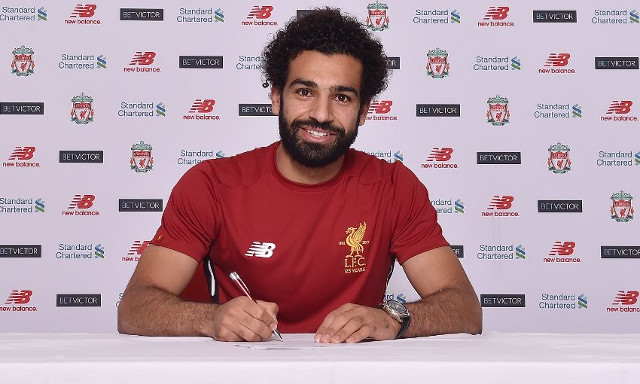 Sit at Anfield as a guest of the club and the player and then make these claims…? Abbas can do one.
This is a man who actually once rejected Salah while chairman of Zamalek, so we have very little time for what he has to say.
We can't imagine Salah, who's created a terrific bond with the fans already, will be especially pleased either.
Real Madrid or Barcelona can come calling if they please, but Salah is contracted to Liverpool for many years and just like with Coutinho this summer just gone, we don't have to sell if we don't want to.
Abbas's mooted €150m wouldn't buy his left leg.