---
Jurgen Klopp feels his Liverpool squad is stronger than it was last season
Reds boss pleased with how his bench matched up with Chelsea's star-studded substitutes
Klopp vows to continue pushing Liverpool's top six rivals
Jurgen Klopp admits he was pleased by the way Liverpool's bench compared to that of Chelsea's during Saturday's 1-1 draw at Anfield.
The Reds' boss was granted a strong array of substitutes at his disposal as he welcomed back a number of key men from injury layoffs.
Long-term scrutiny over the club's strength in depth served up Klopp's bolstered options as a significant boost ahead of a notoriously demanding festive period.
First-team regulars Roberto Firmino, Sadio Mane and Georginio Wijnaldum spearheaded a strong cohort of backups, with Adam Lallana also returning from a three-month spell on the sidelines.
Summer-signing Andrew Robertson and the ever-impressive Trent Alexander-Arnold also posed as capable alternatives at full-back.
"Our bench against Chelsea's bench, I thought that would be a nice game as well. I was like wow…. six-a-side!" Klopp told the Liverpool Echo.
"Last year we had a really nice squad, this year it is for sure better. It is wider. We didn't have a bench like this before and we need it now. We need it in the next few weeks."
"I am really happy about our development and stuff like this, but the other teams don't sleep. Especially City, they are in a really good moment, but they don't look unbeatable."
"As long as they are not even perfect and still winning all their games, then it's the best thing you can do. United, different approach. They are all really good, and that's the thing."
"If I say we have to use our experiences so that makes us mentally stronger, 100%. But if you have a problem in the moment and you can solve it immediately then it is not a mental issue so there is a big difference between these things. To have common experiences like we have already makes us stronger."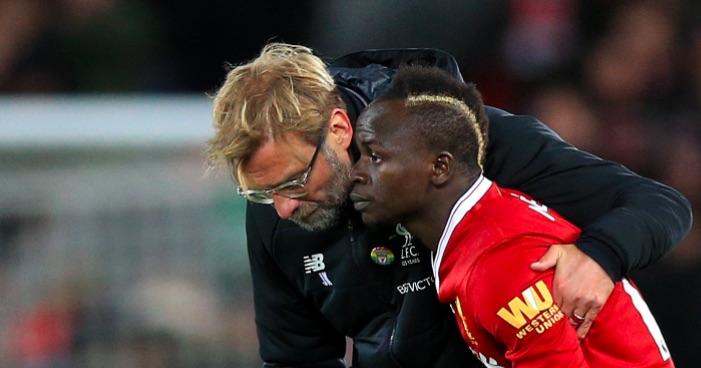 It came as something of a surprise to Reds when Klopp opted to rotate his side for the meeting with Antonio Conte's men.
Frustration surrounding his changes was later fuelled by the belief Liverpool had a great chance to secure all three points against Chelsea, who produced an equaliser just five minutes from time.
Nevertheless, the ability to fare so well without key players is testament to the accomplished squad Klopp has constructed- a squad that has so often been cruelly burdened by injuries.
The fresh legs of Mane and Firmino now look set to be greeted back into the starting lineup for Wednesday night's trip to face Stoke.
Perhaps the weekend rest will have been worth it.