---
Ian Wright says Jurgen Klopp is annoying managers
Liverpool boss involved in apparent minor altercation with Brighton manager Chris Hughton
Reds cruised to 5-1 win over the Seagulls at the Amex Stadium
Ian Wright has seemingly accused Jurgen Klopp of rubbing managers up the wrong way by needlessly celebrating wide-margin Liverpool victories.
Whilst the German's passion and intensity has been welcomed by most as a unique and somewhat refreshing trait, the ex-Arsenal striker believes it is beginning to wear thin with his opposite numbers.
Following Liverpool's 5-1 win over Brighton, Klopp endured an awkward full-time handshake with a disheartened Chris Hughton.
Speaking on Match of the Day, Wright said: "The thing with Herr Klopp when you score four or five and the fist-pumping and the gurning kind of gets to you."
"I'm sure there are other managers who feel the same way about him."
"He's doing people's heads in."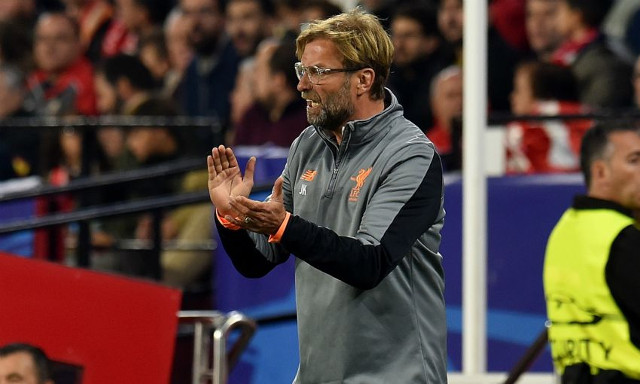 Criticism of Klopp's nature seems a little unnecessary in a highly-competitive league in which victories deserves celebration.
Were Klopp not to applaud his team putting five past Brighton, some would likely deem it as a sign of disrespect for the quality of opponent. That's the way football seems to go nowadays.
The standard of Liverpool's goals didn't help Klopp's cause, with the Reds producing a devastating counterattacking display to assert themselves as, in the words of Hughton, the best attacking team alongside Premier League leaders Manchester City.
It's hard not to fist-pump to Mohamed Salah, Philippe Coutinho and Roberto Firmino spearheading a dominant win at the Amex Stadium to extend Liverpool's unbeaten run to eight games.