---
Suarez praised by Liverpool's catering staff
Striker asked after Carol and Caroline specifically when he returned to the club for an interview
Luis Suarez was a menace and a fiend on the football field while at Liverpool. But off it, he was very well liked by team-mates and staff alike – although he did still have a 'streak'!
This much was confirmed by two of the Melwood caterers, Carol and Caroline, who spoke about the Uruguayan in glowing terms!
"It was lovely when he came back to see us, we loved it," Caroline told the official website. "It was such a big surprise for us to see him, and for him to come back to see us meant so much.
"Even though his English wasn't very good at times, he used to torment us when he was here!" Carol added: "He is a lovely, lovely lad. I loved him to pieces. He was so down to earth, we'd always have a laugh and a joke with him.
"It was brilliant when he came to visit, especially with him bringing his kids because they'd grown up so much. We didn't know Beni too well because he was only a baby when Luis left, so to see him was really good."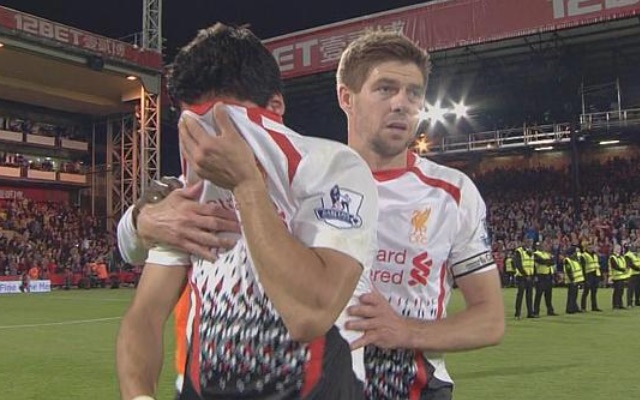 Suarez left Liverpool in 2014, after his brilliant individual campaign almost fired us to Premier League glory.
The forward was banned for the first five games of the season but still bagged 31 times and if it wasn't for the team messing up v Chelsea and Crystal Palace, the title would have been ours.
He's won every club competition available to him at Barcelona and already scored over 100 goals – although has struggled to find his best level this term.
Perhaps he can return to Anfield and rediscover it next summer!