---
Coutinho praises manager Jurgen Klopp for helping him personally
Also discusses the German's tactical decisions this season
Coutinho has discussed his newly adapted position that he's been mostly thriving in this season.
With Mo Salah entering the front-three and taking the football world by storm, Coutinho has often been used in a deeper role – either on the left in a 4-4-2, or as a no.8 in a 4-3-3.
The Brazilian has still been incredibly productive, scoring nine goals and registering six assists – despite a few injuries which have stunted his progress.
According to Liverpool's no.10, he 'quite likes it', while praising Jurgen Klopp for the German's role in his continual improvement.
"I think playing there is a position where you get to play the ball a great deal. You become more involved in the game. It's a position that I feel that I've adapted to and I like it," the 25-year-old told the official website.
"Of course, I'm always trying to improve and be able to score goals and set off moves because my position demands that.
Coutinho on Klopp
"He's helped me a lot. I think the way he's helped me to play when we don't have the ball when the team is under pressure is really different," he affirmed.
"We've changed how we play. We've tried to switch to a different style and I think that bit by bit I'm getting better with that and hopefully that can continue."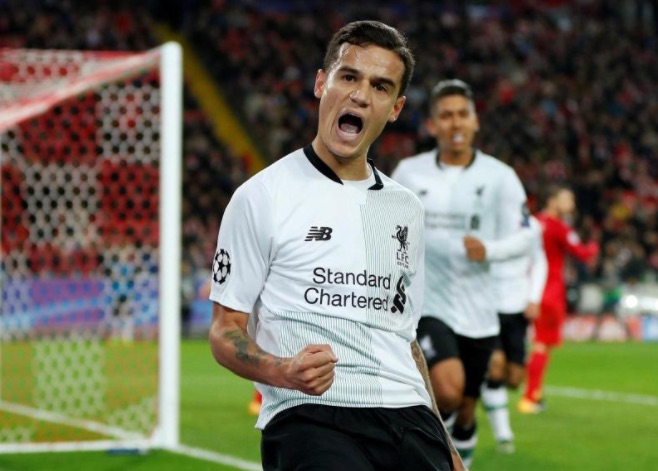 Coutinho is at his best when he's on the field with Salah, Sadio Mane and Roberto Firmino.
When our best attackers are all together, we've averaged a goal every 23 minutes this season – a quite phenomenal return.
Klopp has underused the quartet together this term, and we hope to see them rampaging through teams again soon.