---
Didier Drogba congratulates Mo Salah on African Player of the Year award
Salah has 19 goals already this season for Liverpool and is wanted by Real Madrid
Drogba played with Salah for short period at Stamford Bridge
Chelsea legend Didier Drogba has lauded Mo Salah, after the Egyptian won the African Player of the Year award – a gong Drogba himself collected in 2009.
The pair were actually team-mates at Chelsea during Salah's failed stint at Stamford Bridge, and have remained close friends ever since.
Drogba has claimed Salah's brilliant form is all down to confidence, something he lacked during his time under Jose Mourinho in 2014.
The former Premier League Golden Boot winner has claimed Salah text him his frustrations three years ago, with Drogba promising our 25-year-old everything would eventually fall into place.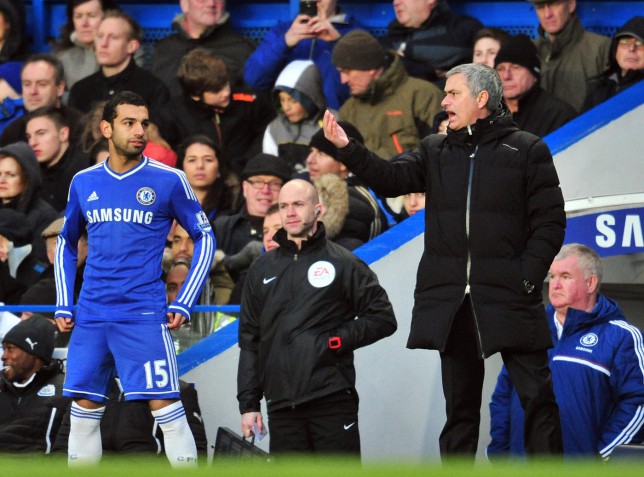 "He can bring a lot of his leadership and his experience, that he is learning at Liverpool and with the national team [to the team in Russia]," he told BBC Sport.
"You know for him playing in a lot of big competitions will help him to be among the best players in Europe and during the World Cup
"Mo Salah on his own cannot win the World Cup but if all his team-mates are at the level the continent expects them to be, then Mo Salah can be a fantastic player and be one of the stars in this competition.
"There was time when he was texting me: 'I don't score, I don't know why' I said 'It is just a matter of time and confidence.'
"When you have the confidence everything can happen and you can see now that he is scoring goals.
"I saw how he improved through the years. He had to go to Italy to perform and then come back to England show that he is the player we always believed he was."
Confidence is certainly something Salah has now, in absolute abundance.
The winger has 19 goals, 13 in the PL and six in the CL, establishing a reputation as one of the most frightening attackers in European football.
There's no guarantee he'll start tonight against West Brom though, with Jurgen Klopp confirming that he felt his hamstring during the Merseyside Derby draw with Everton on Sunday.