---
Liverpool in for Atletico Madrid's Sime Vrsaljko, reckons Tancredi Palmeri
The fullback can play on either side and is 25-years-old
Vrsaljko currently out of favour under Diego Simeone
Tancredi Palmeri is usually very wrong when it comes to transfer rumours, especially ones involving English clubs, but every now and again he gets it right.
(Then again, a broken clock is right twice a day…)
Last night, he boldly tweeted that Liverpool have indeed offered €28m for Sime Vrsaljko, Atletico Madrid's out of favour fullback.
Boom! Liverpool have offered 28m€ to Atlético for Vrsaljko!@_SiGonfiaLaRete

— Tancredi Palmeri (@tancredipalmeri) December 14, 2017
There have been rumours that we've been interested, but not before this tweet has somebody in the industry directly claimed an offer has been submitted.
Vrsaljko is the backup for Juanfran at Atletico and has made just three La Liga starts this term.
He's won 27 caps for Croatia and impressed in Serie A, but cannot cover us at centre-back, which will confuse supporters!
Of course, Vrsaljko could enable Joe Gomez to move permanently to centre-half, which has always been the long-term aim with the England international.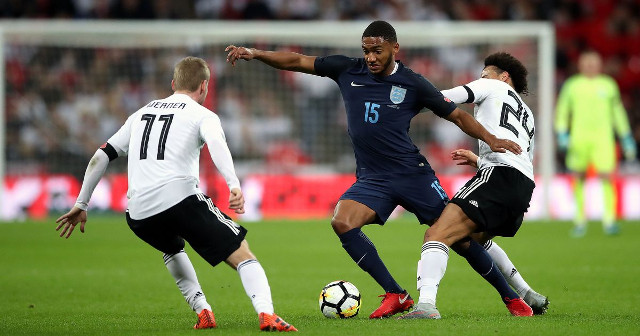 If Liverpool really were in for the 25-year-old, it would suggest that there's serious problems with Nathaniel Clyne, who hasn't played this season due to back injuries.
By acquiring Vrsaljko, he could compete with Trent Alexander-Arnold for the right-back spot and Gomez could bolster central defence, perhaps starting alongside Joel Matip in our strongest XI until somebody (Virgil van Dijk?) comes in!