---
Guillem Balague offers update on Barcelona's pursuit of Philippe Coutinho
Spanish football expert positive Catalan giants will lodge bid in January
Atletico Madrid's Antoine Griezmann being lined up as alternative
Guillem Balague insists Liverpool have not altered their stance regarding Philippe Coutinho's position at the club as Barcelona prepare to step up their efforts to sign the Brazilian.
The Spanish football expert is confident of the Catalan giants tabling an offer for the No.10 in January, but is unconvinced that they will be able to lure their man to the Nou Camp.
Three bids in the summer, including one reportedly worth up to £118million, proved ineffective in dislodging Liverpool owners Fenway Sports Group from their insistence that Coutinho would not be sold.
Balague believes Barcelona could turn their attention to Atletico Madrid's Antoine Griezmann if their attempts to sign Coutinho yet again come to no avail.
"Liverpool are not putting any price on Coutinho. They are still in the same position they were in in the summer," he told Sky Sports.
"If you read the Catalan press, with leaks from the club and it seems they have put a price and it is €140m euros, which is a prohibitive price in the eyes of many at Barcelona."
"So I just wonder if Barcelona are saying to say 'Look we cannot pay for him, we are going to go for Griezmann instead'."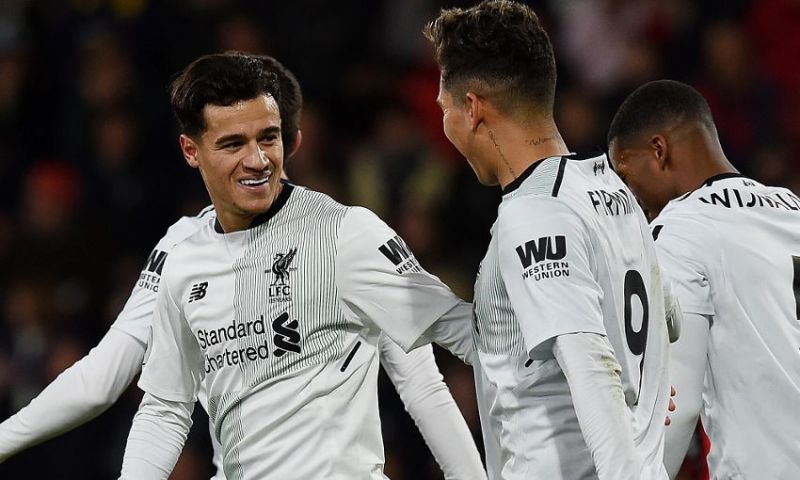 "When actually in reality, Liverpool have not put any price for Coutinho. So I just wonder if Barcelona are looking for an excuse to come out of the situation more or less right."
"Barcelona will try to get Coutinho in January, they will make an offer, they always said they will. But I get the impression it will be an insufficient offer because I'm convinced they cannot have Griezmann and Coutinho in the same team, they just don't have money."
Coutinho's desire to play for Barcelona was made no secret by his summer transfer request, which eventually had no impact as Liverpool reiterated their refusal to sell for any price.
Any disappointment over the failed deal hasn't been evident on Coutinho's part since then, with the little magician reestablishing himself as a driving force in Jurgen Klopp's side.
He continued his sparkling form on Sunday with a classy solo goal in Liverpool's 4-0 win over Bournemouth, marking his 10th in all competitions this season.
With the fight for a top four finish looking increasingly tight, the Reds have good reason to put their foot down once again and hold out until the summer before granting Coutinho his wish.