---
Ian Wright thinks Manchester City should sign Mo Salah to form the ultimate forward line
Sky Sports pundit thinks Liverpool's forward would become their star-man
Salah only arrived at Liverpool this summer and is obviously not for sale
There is literally zero chance of Liverpool selling Manchester City Mo Salah in any upcoming transfer window, we'd suggest…
But Arsenal legend Ian Wright thinks otherwise!
The former England international suggested last night that a move could be on the cards and that the Egyptian would start ahead of Raheem Sterling and Leroy Sane.
"I think so. People say 'Yeah, well who for?' It's not my problem to put who for," he began.
"If I've got Mo Salah to pick from alongside Sterling and Sane, I don't see that as a problem," Wright told Sky Sports' The Debate show, cited by KingFut.
"He could make it in front of those two for me."
We can just about understand why Salah is being linked to Real Madrid, whose infamous BBC frontline is ageing and increasingly injured, but why to City?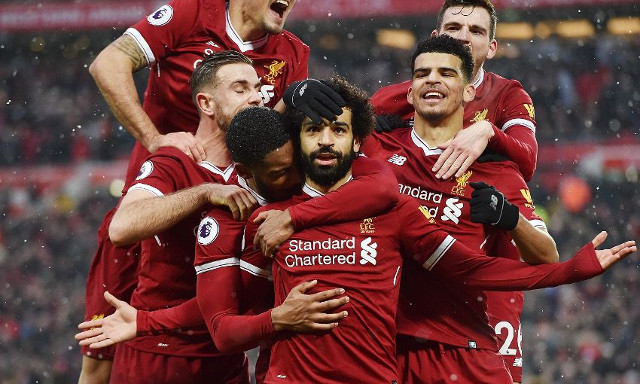 Not only are they waltzing the Premier League as it is, but they're a direct rival – and not somebody we'd sell our 20-goal winger just months after buying!
We sold Raheem Sterling to City, but that was a completely different situation because he was running his contract down and we had little choice but to cash in – or keep an increasingly toxic element at the club.
Salah is the opposite of poisonous: he's happy, brilliant and working under the perfect manager to maximise his ability.
What's more, he has four and a half years left on his deal. Not going to happen.