---
Jurgen Klopp apologises for throwing bottle during goal celebration
Liverpool boss warned after reaction to Roberto Firmino's second-half goal
Reds equalised after throwing away two-goal lead in five minutes
Jurgen Klopp has apologised for being passionate, seriously.
The Liverpool boss was warned over his celebrations after Roberto Firmino's equaliser in Friday night's 3-3 draw with Arsenal, which arrived shortly after the Gunners had over-turned a two-goal deficit to score three goals in five minutes. Given the circumstances, to pull the German up on his expression of relief, anger and excitement seems ridiculous.
It was perhaps Klopp's throw of a water bottle that caught the attention of the officials for the wrong reasons, although it's worth noting there was clearly no malice to his jubilation.
"I was happy and aggressive kind of happy," Klopp told Sky Sports.
"I've made my apologies already but if the people behind me had to apologise for what they said before then it would take a lot longer. I'm fine with that."
"I react sometimes a little bit strange. I threw a bottle on the ground, maybe it's not nice but when I put it back in had the lid on. Nothing serious happened. I wasn't happy at the moment but it was the least that we deserved."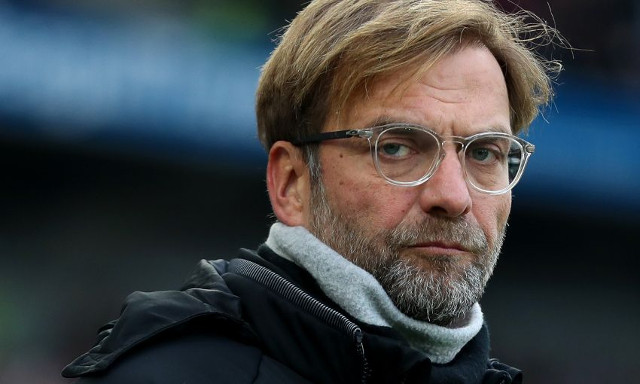 Questions raised over Klopp's celebrations follow up heightened attention surrounding the notorious touchline antics that Liverpool fans adore him for.
He was recently subject to a minor dispute with Brighton manager Chris Hughton after the 5-1 win at the Amex Stadium, having seemingly angered his opposite number with his animated celebration following Liverpool's fifth goal. On the same day, Match of the Day's Ian Wright suggested Klopp was beginning to annoy managers with his constant 'fist-pumping'. Excuse a man for being happy.
Klopp need not apologise for who he is or how he conducts himself on the sidelines.