---
Jurgen Klopp supports James Milner's post-match comments after draw against Arsenal
Midfielder urged Liverpool to 'be more boring' after throwing away two-goal lead
Reds had been 2-0 up, but conceded three goals in five minutes in second-half
Jurgen Klopp has justified James Milner's request for Liverpool 'to be more boring' after giving up a two-goal lead in Friday night's 3-3 draw with Arsenal.
A toothless collapse from the Reds at the Emirates saw Arsene Wenger's side stage a dramatic comeback to score three goals in five second-half minutes.
The hosts were guilty of producing their own uninspired display in the first half as Liverpool's explosive attacking quartet fulfilled expectations as a constant menace to Arsenal's fragile defence.
After Mohamed Salah scored his side's second in the 52nd minute, it was the Reds' turn to exhibit the familiar defensive frailties that have distanced them mounting a serious challenge for the Premier League title.
Alexis Sanchez's close-range header was followed swiftly by Granit Xhaka's fierce equalise, for which Simon Mignolet was guilty of flapping at, before Mesut Ozil put the Gunners ahead with a calm finish over the Liverpool keeper.
Milner subsequently demanded better game management from his team, to which Klopp agreed.
"He's right, he is 100 per cent right – controlling a game is what he means, but it was not the situation, it was not that we gave the game away," the German told Liverpoolfc.com.
"It is not about control; yes, we need to control games but I thought we did control the game. Then we opened the door for them and Arsenal is a real threat then."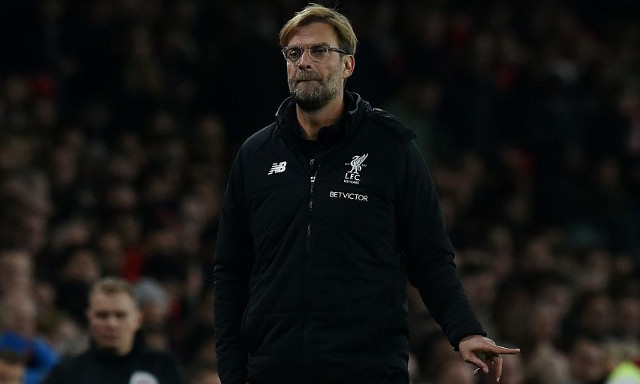 "It's difficult then and that's why you have to avoid these situations – and five minutes can be enough to learn from the game, but in this five minutes they scored three times so that then makes it even more difficult. They could have scored once and we are still in the lead and everything is fine."
"We should have scored [more] and we all know that – we don't have to talk too much about defence because it was not about the defence."
The manner of Liverpool's crumble reeked of similarities to the 3-3 Champions League draw against Sevilla, in which the Reds relinquished a three-goal lead.
It's not just a lack of reliable and accomplished defensive personnel that it hurting Klopp's side, but also a lack of leaders capable of restoring order in pressure situations and calming things down at the vital moment.
Liverpool's attacking power means they can afford to bring more men back when defending leads and adopt a different approach to catching out their opponents.
To refrain from bolstering the club's defensive options in January would be an injustice to those firing on a regular basis at the top of the pitch.