---
James Milner urges Liverpool to be 'more boring'
Reds gave up two goal lead in 3-3 draw with Arsenal at the Emirates
Gunners scored three in under five second-half minutes 
James Milner insists Liverpool must be more boring when protecting leads in order to avoid continuously throwing away valuable points.
The Reds experienced a humiliating capitulation against Arsenal on Friday night, in which the Gunners scored three goals in five minutes to overturn a two goal deficit.
Jurgen Klopp's men had asserted their dominance in front of a disgruntled Arsenal crowd that looked fuelled to direct familiar criticism at their toothless stars. Were it not for Liverpool's dramatic collapse, that would have been the case.
Less than a minute separated Mohamed Salah putting Liverpool 2-0 up and Alexis Sanchez taking advantage of a defensive lapse at the other end and heading home Arsenal's opener.
The away side subsequently failed to hold their nerve, with Granit Xhaka's long-range effort beating a flapping Simon Mignolet before the Belgian goalkeeper was then beaten by Mesut Ozil's dinked finish.
Speaking after the game, Milner condemned Liverpool's defensive frailties and the manner they allowed the hosts back into the game.
"I think when you're in position like that, at this level you've got to see the game out. You've got to be more boring," the vice-captain told Sky Sports.
"We were obviously very good going forward, but those are times in the game where you've got to tighten up for five minutes."
 "All the goals were our fault and that's something we need to learn from because it seems to be a theme for us this year."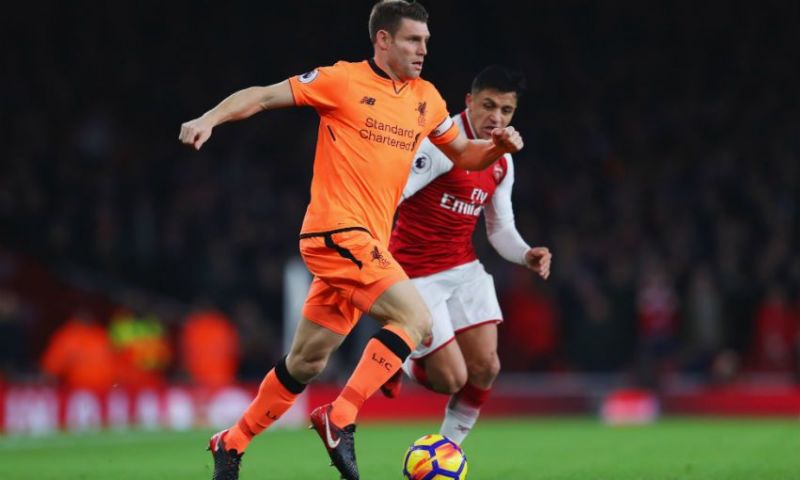 "We play such good football and sometimes we just need to switch that off for five to 10 minutes in a game and learn about the game and sense the situations.
"When it is time to take it easy, play a bit tighter and keep the ball a bit longer – rather than trying to break every time. Against good teams, at this level, you get punished and it happened today."
The all-too familiar struggle to defend is proving to be a frustrating hindrance on one of Europe's most dynamic and enthralling attacking forces.
Such unbalance has been at the forefront of Liverpool-related analysis for far too long now and has grown to be a resurfacing burden on those persisting to do their jobs in-front of goal.
Strengthening the defence during the January transfer window always posed as a necessity, regardless of the club's form or league position. To not add defensive reinforcements would be unforgivable at such a pivotal stage of the season that promises to test each squad's longevity.
Liverpool don't know how to be 'boring', especially under Klopp, but they would certainly do well to try and be when required. A draw and three goals away to Arsenal, on paper, looks a positive result. In reality, three points should have been on their way to Merseyside.