---
Paulinho the latest Barcelona star to tap up Philippe Coutinho
Brazilian keen to see Liverpool star join him at Nou Camp
Barca's summer-signing jokes that No.10 is already house-hunting in Spain
Paulinho has become the latest Barcelona star to publicly welcome the signing of Philippe Coutinho.
The Brazilian has followed the likes of Andrés Iniesta, Ivan Rakitić and Luis Suarez in praising the Liverpool playmaker's talent amid undying speculation linking him to the Catalan giants.
It has seemingly evolved from a matter of 'if' to a question of 'when' Coutinho will make the move to Spain, with Reds having now acknowledged his eventual departure as an inevitability.
That doesn't, however, make it acceptable for Barcelona's stars to openly urge the 25-year-old to join them at the Nou Camp.
Besides openly admitting to encouraging the transfer, Paulinho has also joked that Coutinho is already house-hunting in Spain.
"I would advise him to be calm, to leave any anxiety aside. I also went through that when I was in China," he told Mundo Deportivo.
"You have to think about the decision you are going to make. I think that if he has the opportunity to come, he won't regret it."
"He has a way of playing that everyone can see, both for Liverpool and Brazil. He is a very fast player, very agile, with a different technique, which gives many options for those who play in the centre of the field.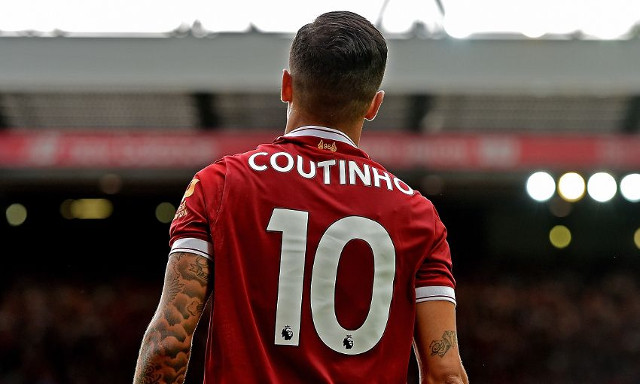 "He also looks for the free space to place the ball into and go for goal. His quality technique is what makes the difference."
"He can play in two or three positions and I think that will also help the coach and the players. Now I just have to encourage it to happen."
"I joke that people are already looking for a house for him. I try to give him the basic information, what is most important for him and his family, because maybe the time he spent here [while on loan at Espanyol] was not enough to know the city, but he knows that Barcelona is a very good city that offers everything for him and his family."
There would be outrage had a player from Liverpool issued such comments about one of the club's targets.
From unreliable reports emerging from Spanish news outlets, to lies and tapping up coming from within Barcelona, a club hailed as one of the most prestigious in the world is handling their business in rather ugly fashion.
Coutinho has been in inspired form in recent weeks, scoring a stunning goal in Liverpool's 5-0 Boxing Day win over Swansea City.
His latest strike followed a rare headed goal in the 3-3 draw against Arsenal, a sublime solo effort in the 4-0 win over Bournemouth and a hat-trick in Liverpool's 7-0 Champions League win over Spartak Moscow to continue an emphatic December for the little magician.
Any anger from fans towards his summer transfer request has since swiftly disappeared, with Jurgen Klopp's talisman demonstrating an admirable commitment and continuing to bolster his value.
If Barcelona want their man, they'll have to cough up some hefty figures.