---
Jamie Carragher expects Virgil van Dijk to lead Liverpool to silverware 
Dutchman will join Reds for club-record fee of £75million
Carragher says Van Dijk must be dominant defender for next 10 years
Jamie Carragher has set the bar high for Virgil van Dijk following the agreement of a £75million transfer to Liverpool from Southampton.
The Anfield legend believes the Dutchman's hefty price-tag justifies expectations that he will lead the club to silverware and assert himself as a dominant defensive figure for the next 10 years.
Van Dijk will officially join on January 1 to conclude an exhausting transfer saga stretching back to the beginning of the summer window.
With the deal practically done, it's now time for Van Dijk to start repaying Liverpool for the incredible faith they have shown in him.
"There is a dearth of real top-class centre-backs throughout world football, hence why so many clubs wanted him and why the transfer fee is so high," he told Sky Sports.
"People will look at that transfer fee, it's normally strikers going for that type of figure. But as with any transfer fee, if he performs well and does that job he's been brought in for it will be worth it."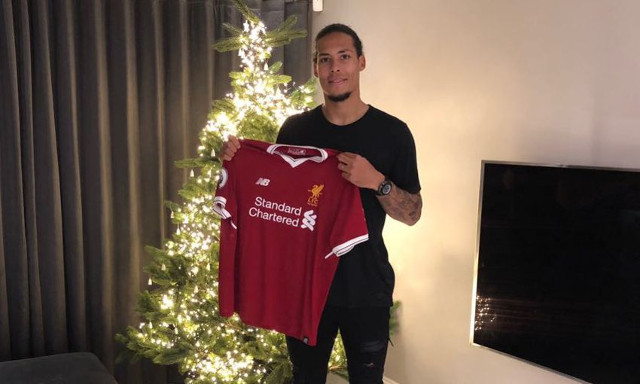 "One player I remember as a centre-back where the transfer fee felt so huge at the time was probably 15 years ago when Rio Ferdinand went to Manchester United for just over £30 million."
"But he repaid that: he was Manchester United's top centre-back, won trophies and was there for 10 years."
"That's what Van Dijk has to do. Take Liverpool to trophies and be Liverpool's main, No. 1 centre-back for a decade or so."
Fans have good reason to expect great things for the world's most expensive defender, but it's worth noting the time it could take for him to settle down.
Van Dijk is still striving to rediscover his top form following a lengthy spell on the sidelines with injury prior to the start of the season. His gradual recovery, combined with his mind clearly being elsewhere at St Mary's, has subsequently seen him endure a slow start to the campaign.
He also won't immediately fix Liverpool's defensive issues, although he does mark the kind of figure equipped to spearhead drastic improvement.
The club are undoubtedly an integral cog closer to becoming realistic title contenders.