---
Jurgen Klopp insists Liverpool will reinvest money from Philippe Coutinho sale
German unsure of whether replacement for Brazilian will be found now or in the summer
Monaco's Thomas Lemar emerges as likely first-choice target
Jurgen Klopp has hinted he will have the entirety of Philippe Coutinho's £142million fee at his disposal to strengthen Liverpool's squad.
Following the Brazilian's move to Barcelona, the focus has since switched to Klopp's plans to replace a key component to not only his style of play but also his long-term project on Merseyside.
Given the success of the German's signings since his appointment as manager, there is a confidence at Anfield that Coutinho's departure won't leave a lasting dent on a team striving to become Premier League title contenders.
Money won't be an issue when it comes to filling the Coutinho-shaped void, although it remains to be seen whether the club will add to its attacking ranks in January or wait until the summer.
"We will get all the money," Klopp told the Liverpool Echo's James Pearce.
"Always since I'm in here we can have all the monies from transfers and more if needed. Since I've been in nobody told me 'no way'. We talk about the age, the price, everything. It's all good."
"So far we got all the players we wanted to have. If someone wanted to have other players then it's my fault."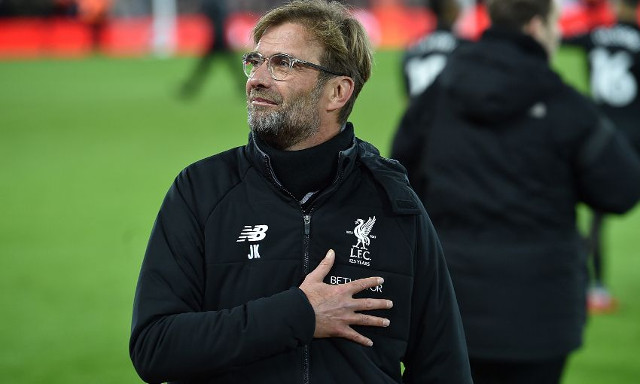 "You know I'm not a manager who goes to the owners and counts the money and says 'look, this is what we've got, this is what we've spent, now we need that'."
"One player has left and it's not too cool but it's not a real problem at all. We will bring in other players, that's for sure. If we do it in this window, I don't know."
Monaco's Thomas Lemar has been touted as Liverpool's priority Coutinho replacement, with the club having maintained interest since lodging an offer supposedly worth up to £75million for the Frenchman during the summer.
Conflicting reports have since suggested Monaco are reluctant to sell Lemar in January, but have lowered their initial asking price.
Anfield is believed to be the preferred destination of the 22-year-old, who has also attracted interest from Arsenal.
Meanwhile, Liverpool have also been linked with Leicester City's Riyad Mahrez, although unreliable speculation has been regularly denied by leading reliable sources.
Naby Keita represents the most likely January acquisition, with Liverpool currently in talks with RB Leipzig over a deal to move his arrival date forward.
The Reds are keen to secure the Guinean's services early in response to Coutinho's exit and could be prepared to pay an extra £13million on top of the fee that was agreed during the summer.