---
Jurgen Klopp explains why Liverpool won't necessarily replace Philippe Coutinho
German confident his squad is equipped to succeed without Brazilian
No more high-profile signings likely in the January window
Jurgen Klopp insists he is confident his Liverpool squad is capable of succeeding without the help of Philippe Coutinho.
A wide-spread focus on how the Reds plan to replace the Brazilian appears to have been in vain, with Klopp hinting that there will be no more significant signings during the January transfer window.
Though the German remains open to the right business, he is satisfied that his squad's depth can make up the workload lost with the departure of Coutinho to Barcelona.
"Obviously we don't hesitate to spend the money, we did a few times, but it is not about the moment, it is about making the right decision," Klopp told the Liverpool Echo.
"I really think, it is not that Adam Lallana is a replacement for Philippe Coutinho but he is back. Cool. It is another wonderful, creative, offensive midfield player. Does he have the same free kick as Philippe Coutinho? No, but there are a lot of things he can do. He can make us stronger in these situations."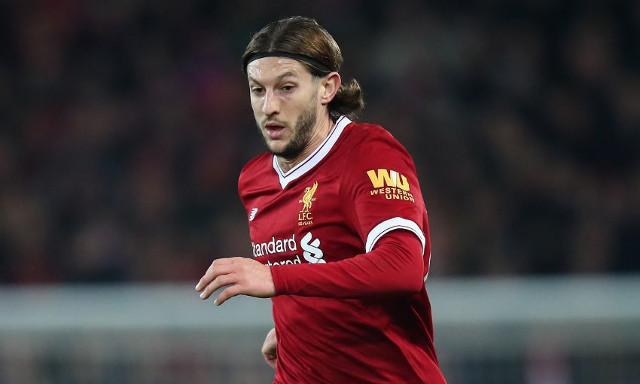 "And there are other players who can stand up. Oxlade-Chamberlain was here all the time with Phil together but he can do a job, Milly still, Gini, so they are all here and can make an improvement and develop in the season so that is all good."
"If anything obviously right would be there in the window then nobody would not do it and we say, ok, let's go for it but it is not about doing something to cool the situation down or show the people we don't sleep. It is only about right or wrong and at this moment in this situation it is right."
Lallana's return to fitness serves as a timely boost for Klopp in terms of compensating for the loss of Coutinho's creativity.
The Englishman boasts the tone-setting intensity, work ethic and fresh legs to demand the Reds maintain their explosive approach throughout the second half of the season.
Last weekend's enthralling win over runaway Premier League leaders Manchester City marked an encouraging early sign that there is life to this Liverpool team without its little magician.
Though adding to the team can do no harm, Klopp will feel he has the bodies to be able to continue his team rotation without worry.
With Lallana back in action and Alex Oxlade-Chamberlain improving by the week, the positive mood on Merseyside rightly remains in tact.