---
Jurgen Klopp has offered support for VAR after controversial role in Liverpool's FA Cup defeat
Game at Anfield saw referee refer to pitch-side replay for first time since VAR's introduction
Technology used on five occasions
Jurgen Klopp is confident the video assistant referee system will begin to improve after its highly-debated impact since being introduced in competitive live games.
VAR took to centre stage for three major incidents during Liverpool's 3-2 FA Cup defeat to West Brom, with Craig Pawson becoming the first referee to refer to a pitch-side replay in his decision-making process.
The first arrived in the 20th minute when Craig Dawson had a goal ruled out after Gareth Barry had been judged to have interfered with play in an offside position upon VAR referral.
Liverpool were awarded a penalty two minutes later when Pawson used a monitor on the sidelines to review a challenge on Mohamed Salah, only for Roberto Firmino to miss the eventual spot-kick.
West Brom's celebrations were then paused after their third on the stroke of half time when the subsequent video review took two minutes before confirming the goal was valid.
Speaking to Liverpoolfc.com, Klopp said: "I think it is normal. Of course it will change things. Is it nice that West Brom celebrates a goal and then somebody tells them it's not a goal?"
"But I think it's important, that's actually what we always wanted – that if a goal should be disallowed, it should be disallowed."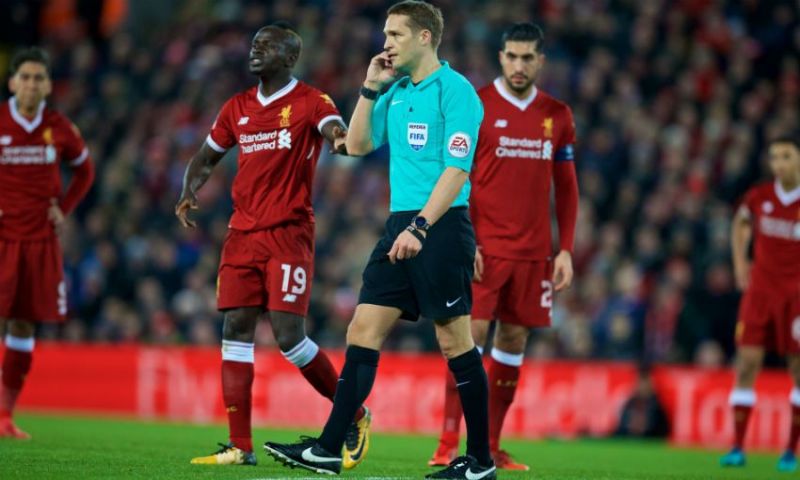 "Usually in these two situations after the game we talk about it and I have to explain a defeat which maybe wasn't deserved because we didn't get a penalty and they scored another goal."
"It's normal in the beginning that it takes a little bit longer, is it cool in January when it's cold for the players especially, probably not. That will, I think, become a little bit smoother, a little bit more fluent in the future."
Timing is proving to be a primary concern with the use of VAR, with lengthy decision-making processes being deemed as a disruption to the flow and mood of games.
Human judgement is also coming into question given the incorporation of VAR in order to confirm seemingly straight-forward incidents.
Despite doubts, the three major examples at Anfield all saw the referee arrive at the correct decision according to the rules of the game- which is exactly what the video referee was set out to achieve.
There's no denying the obvious room for improvement and the flaws that need amending, but it seems too early to rule out its value entirely.