---
Jurgen Klopp gives view on Virgil van Dijk's start to Liverpool career
Dutchman was on bench for Tuesday's win over Huddersfield 
Van Dijk tipped to start against Tottenham on Sunday
Jurgen Klopp admits Virgil van Dijk was always going to require time to adapt at Liverpool due to the change in defensive style.
The Dutchman was on the bench for Tuesday's win over Huddersfield having endured a difficult evening, like the rest of his teammates, in last Saturday's FA Cup defeat to West Brom.
His two other appearances for the Reds so far came in the shock defeat to Swansea and the FA Cup third round tie against Everton, in which he scored a dramatic 84th minute winner.
Van Dijk has teased early glimpses of injecting much-needed security and leadership at the back, but still remains far off his top form as he continues to work towards full fitness after his long-term injury in 2017.
Discussing the £75million signing, Klopp told reporters: "I'm very happy. It's just exactly like it was clear it would be, with a few ups and downs."
"We will all see Virgil van Dijk at his best after the summer but we don't have the time to wait until then, why should we? He can bring a lot of things in already and that's good."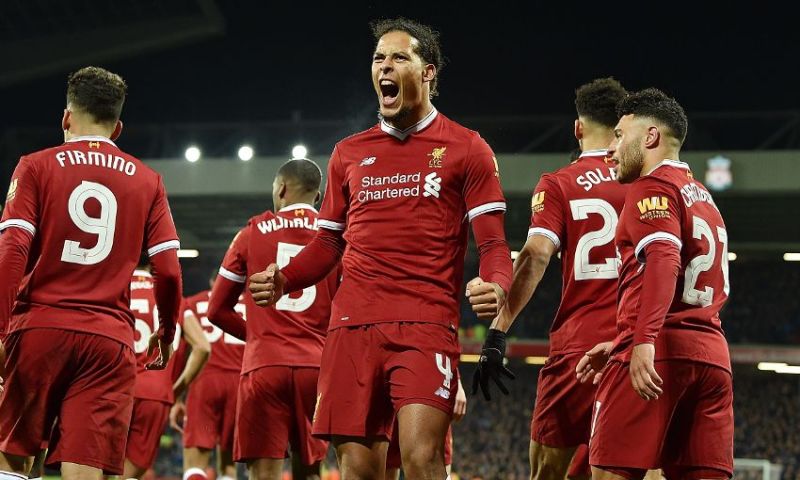 "We had a lot of talks already. It's quite difficult, the defending style. Our defending is different to Southampton, for example, and Holland. That's why it makes so much sense that you [have time to] get used to it."
"[Against] Everton it was outstandingly good; and then City he couldn't play; Swansea was good defensively, we were really good against Swansea and he was involved in the three biggest chances we had, his header and then two passes, one for Mo and one for Roberto I think; West Brom was a bad game of the whole team. Then we thought it makes sense to rotate [against Huddersfield]."
The physically demanding nature of the Premier League following the turn of the year always threatens to give January signings a challenging transition, and Van Dijk could be no different in that respect.
Untimely niggling injuries have emerged as common occurrence on Merseyside in recent seasons, especially in Liverpool's defensive department.
For that reason, in addition to inconsistency, it remains to be seen who is the likely contender to be Van Dijk's ideal immediate and long-term defensive partner at Anfield.
Despite having recovered well since his horror-show in October's defeat to Tottenham, Dejan Lovren still continues to divide supporters. The same applies to Joel Matip, who has failed to replicate the encouraging form he displayed in his first season at the club.
It is a battle between now and the end of the season to not only earn a place beside Van Dijk, but to also convince Klopp he doesn't need to strengthen his defence further in the summer transfer window.
Liverpool's record signing could face his toughest test for his new club on Sunday when the Reds host Harry Kane and Spurs.