---
Jurgen Klopp defends Alberto Moreno after criticism last season
Liverpool boss has no doubt over left-back's quality 
German also praises Andrew Robertson for impressive form
Jurgen Klopp insists he has no doubt over Alberto Moreno's talent and has dismissed criticism directed towards the Spaniard.
The left-back has endured a mixed season at Liverpool, with his resurgence being halted by an ankle injury in December's 7-0 Champions League win over Spartak Moscow.
Moreno defied expectations by staying on Merseyside over the summer transfer window before regaining his starting spot and producing an impressive revival during the opening months of the season.
His injury layoff subsequently carved an opening for summer signing Andrew Robertson, who has been superb since slotting into Jurgen Klopp's first eleven.
"The way people talk about Alberto Moreno, I hope it has settled a little bit but it was never fair, that's just how it is," Klopp told Liverpoolfc.com.
"If you see Alberto Moreno training, there's nobody in the squad has a shadow of a doubt about him quality-wise."
"He's an unbelievably strong player and he didn't deliver all the time, that's true, but at the beginning of the season he was so strong for us. There was one game where he dropped and everybody was saying it was exactly like it was before."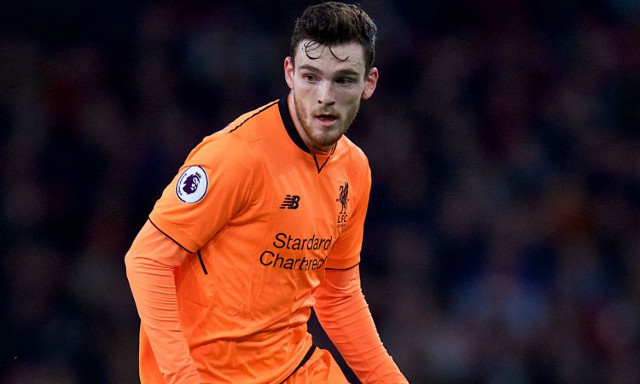 "Obviously, life as a football player is not always fair, but in that time if we would have played Robbo instead of him – no chance to convince anybody, he was not ready for that."
"That's no problem, it was a big step to come to Liverpool, but he needed the time and he used the time. Well done, I have to say."
Moreno hit a minor blip in his form with a nervy performance in Liverpool's 3-3 draw with Sevilla – in which the Reds relinquished a three-goal lead.
Since returning to full training, the 25-year-old has been resigned to the backup role Robertson was forced to play upon his arrival at the club.
Dislodging Robertson from the team looks a tough ask at the moment, but Moreno continues to have the backing of his manager and serves as healthy competition for his teammate.