---
Alex Oxlade-Chamberlain hits back at criticism from Gary Neville and Thierry Henry
Liverpool star awarded Man of the Match in win over Newcastle
Midfielder played key role in assisting Mohamed Salah's opener
Alex Oxlade-Chamberlain has issued a justified response to the remarks of Thierry Henry and Gary Neville questioning his worth following his summer move to Liverpool.
The midfielder arrived at Anfield with doubts looming over him following a stale end to his career with Arsenal, but has since rediscovered his form under the guidance of Jurgen Klopp.
His undeniable raw talent always threatened to flourish under the German and has now given him given him grounds on which to hit back at criticism.
In under a season, he looks a renewed footballer and all the wiser for ditching uninspiring and uncomfortable surroundings at the Emirates.
Whilst Neville suggested Arsenal had got the better deal in the £40million they received for the Englishman, Gunners legend Henry questioned what Oxlade-Chamberlain was actually good at.
Discussing those comments, the 24-year-old told the Liverpool Echo: "I was very aware of those comments."
"It is not nice to hear it from your peers or people you have worked with. I have worked with them both in different capacities."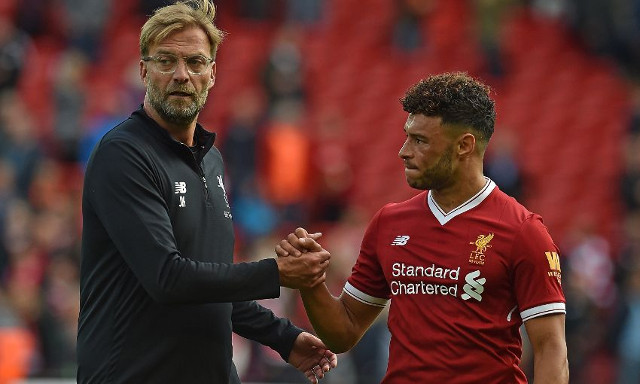 "It cannot shake me. Fair enough if that is what they think. I am not really too bothered. The important thing is that when I came here I had a manager who had faith in me and he felt something different to that and I had faith in myself. That is why I made the step."
"Saying 'you don't know what I do' when you have worked with me, I think it is a bit stupid. If they are referencing more end product then that's fair enough, I hold my hands up. That is something that I have been working on and still need to work on."
The end product he alludes to has gradually materialised on Merseyside and seen him stake a strong claim for a long-term central midfield role.
No longer can there be queries over where his best position is thanks to his consistency as part of Klopp's midfield three, although there will also undoubtedly be occasions in which his versatility is exploited in a wide role.
Saturday's win over Newcastle generated further evidence of his value in a central position the minute he burst beyond Mohamed Diame from deep before feeding Mohamed Salah for his 32nd goal of the season.
Against a compact defence that had frustrated the Reds for 40 minutes, his athleticism and execution proved the difference in finding a breakthrough.
He is arguably enjoying a more productive season than he ever experienced during his time under Arsene Wenger.