---
Emre Can keen to avoid English sides in Champions League
Liverpool through to quarter-finals after goalless second-leg against Porto
Rest of the English sides still to complete their ties
Emre Can admits he would ideally like to avoid playing one of Liverpool's Premier League rivals in the quarter-finals of the Champions League.
The Reds wait to learn their last eight opponents after producing a goalless draw to comfortably see out their last 16 tie with Porto, having entered Tuesday's second leg at Anfield with a 5-0 advantage.
It is the first time since the 2008/2009 campaign that the club has reached this stage of the competition, with Jurgen Klopp's men having been tipped as outsiders to challenge the usual competitors from Spain and Germany.
Taking a slightly different approach to Jordan Henderson, who has no preference as to who Liverpool face next, Can didn't shy away from favouring a visit abroad.
Speaking after the game, Can said: "I think you are wrong if you play a Champions League game and you don't find motivation," as reported by Goal.com.
"I think it was OK, we did our job and we are through the round. I prefer to not play an English team, but I don't care who."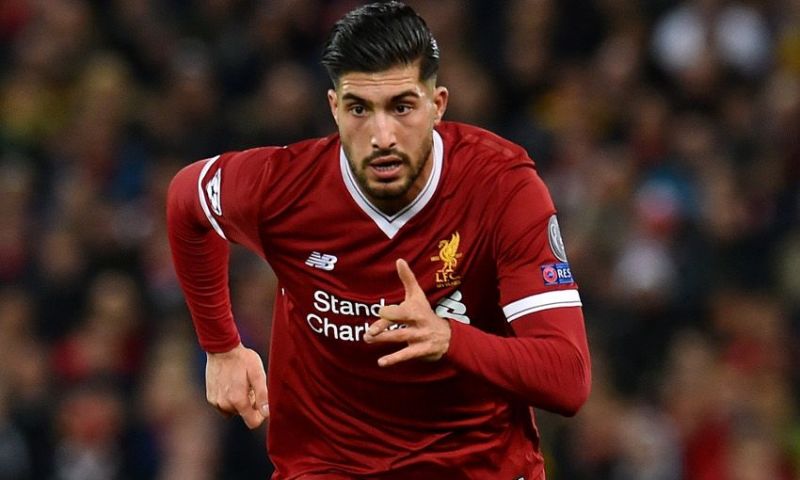 Liverpool boast a widely-observed reputation of being able to beat any team in the world when on top form and, in particular, with their front three firing.
Manchester City are in the strongest position to progress among the English clubs ahead of their second leg as they prepare to host Basel with a 4-0 lead over their Swiss counterpart.
Tottenham have work to do at Wembley on Wednesday night after producing an impressive comeback to secure a 2-2 draw with Juventus last month.
Manchester United and Chelsea both enter their return legs on the back of respective draws with Seville and Barcelona, leaving their fate somewhat uncertain at this stage.
Mauricio Pochettino's men have arguably posed as Liverpool's sternest top six test in the league this season, cruising to a 4-1 win in October before snatching a 2-2 draw at Anfield in February's corresponding fixture.
Despite City's dominance on domestic soil, most would deem the Reds a good match for Pep Guardiola's likely Premier League champions over two games.
No matter who it is, Liverpool will enter the contest knowing they are capable of hurting any defence.