---
There are plenty of angry Liverpool fans on the internet tonight and you can understand why with this poorly thought-out new range from Topman.
As reported by the Daily Mirror, the clothing retailer has released a bizarre new range of red shirts with 'KARMA' on the sleeves and a big number 96 on the back.
SEE MORE:
Liverpool star admits players are dreaming of European Cup no.6 after Porto thrashing
Below the number 96 are the words 'what goes around comes around' in what has unsurprisingly been taken as a hugely disrespectful gesture to the 96 Liverpool fans who perished at Hillsborough in 1989.
Those who died that day are still fondly remembered by Reds supporters, many of whom have fought for justice for decades after the appalling treatment of those who went to the game that day.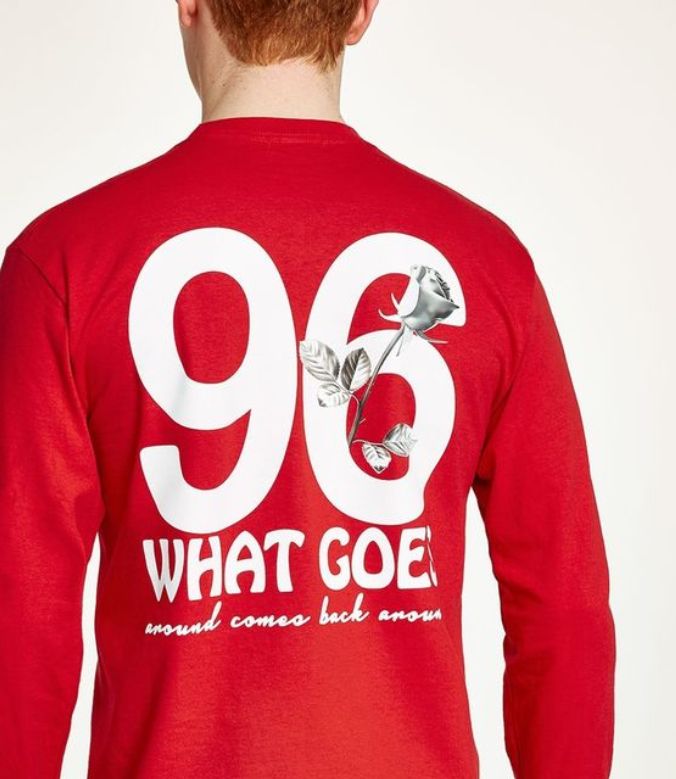 While this effort from Topman is surely not a deliberate attempt to wind us up, it certainly shows some seriously poor market research and judgement on their part and surely needs to be removed.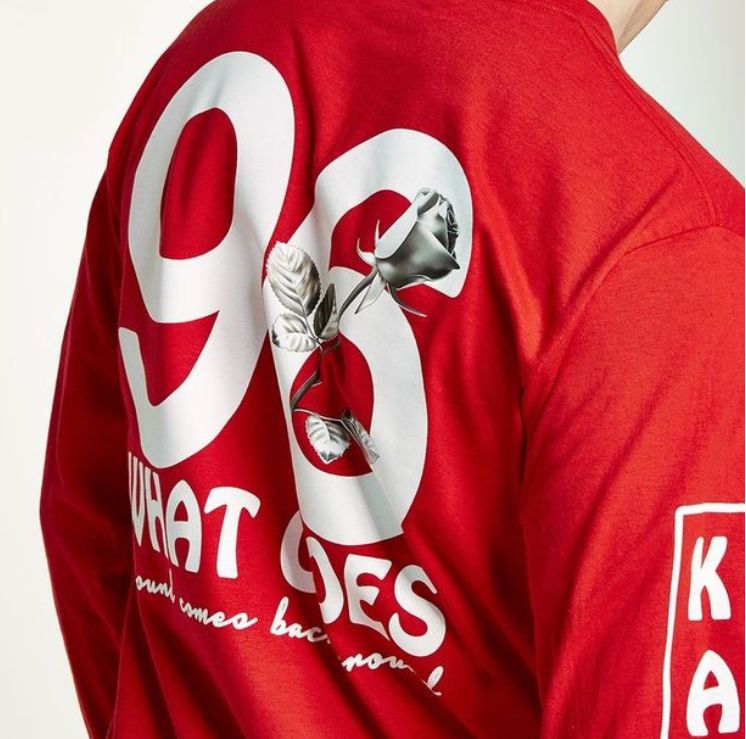 The Mirror reports Liverpool fans labelling it as 'sick' and campaign group Total Eclipse Of The S*n tweeted the retailer telling them to 'have some respect'.
Wow!! get on these tshirts by top man!! Karma, what goes around comes around 96, tshirts. disgusting vile from @Topman @justice4the96 @mayor_anderson pic.twitter.com/xk9SUq0zGr

— . (@oldy1878) March 15, 2018
@Topman are you taking the fuckin piss with the 96 top??

— ChrisM (@redspyatnight) March 15, 2018
Bit wrong this 96 people died and your trying to make money from this i hope this gets removed from sale. @Topman pic.twitter.com/drMDLPvPCm

— Chris Jones (@chrispj29) March 15, 2018
The Topman 96 jumper is it wrong of me to see both sides.

Could they have chosen another colour rather than looking like a red Liverpool football shirt ?

The design I like think it should have been better thought out for the colour of the shirt.

My thoughts pic.twitter.com/avsFOsIG6f

— Masato Jones🇯🇵🇬🇧 (@masato_jones) March 15, 2018